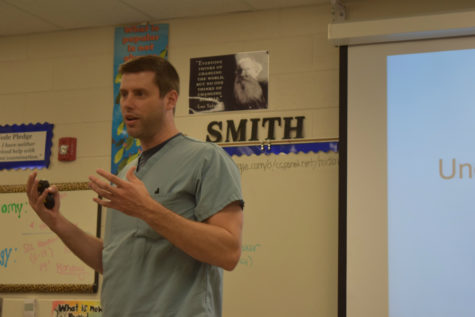 Emily Peachee, Managing Editor

May 8, 2017

Filed under News from the Classroom
On May 2nd and May 3rd, Dr. Steven Miller came into Mrs. Jennifer Smith's anatomy classes to talk to the students about his medical career. Mrs. Smith received the opportunity because Dr. Miller is married to Midlo biology teacher, Mrs. Patricia Miller. Dr. Miller started his presentation by talki...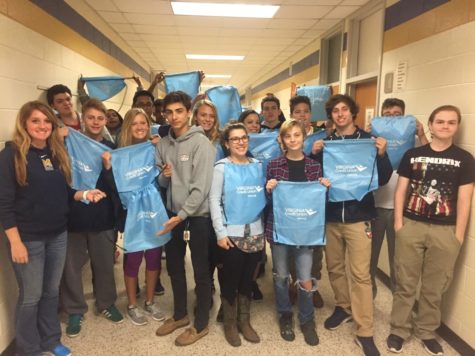 Ellen Tucker, Staff Writer

May 8, 2017

Filed under News from the Classroom
On Friday, May 5, 2017, Ms. Kramer and Mrs. Smith's Economics and Personal Finance classes were visited by Mrs. Cherry Hedges, a Economics professor at Longwood University and a representative from Virginia Credit Union. Students received two worksheets, one with a specific job and a budget plan. The other ex...