Learning to Budget
Mrs. Cherry Hedges Visits Economics and Personal Finance Classes
On Friday, May 5, 2017, Ms. Kramer and Mrs. Smith's Economics and Personal Finance classes were visited by Mrs. Cherry Hedges, a Economics professor at Longwood University and a representative from Virginia Credit Union. Students received two worksheets, one with a specific job and a budget plan. The other explained income and expenses. All students also received a drawstring bag and a color-changing pencil with the Virginia Credit Union logo.
The income and expenses worksheet involved fun-size packs of M&Ms. Each color indicated either an expense or a source of income. Most students added all of their colors and stayed in the positives. A few were in the negatives because they had more expenses than income. Afterwards, students happily ate their M&Ms.
The other worksheet involved the students receiving a specific career, such as firefighter, doctor, or dentist, with a set salary. Based on their salary, students budgeted how much money they would have to spend on rent, insurance, a car, and savings. Mrs. Hedges outlined what percent of income would go to each category. Students chose how much they wanted to spend on other expenses, such as entertainment, toiletries, and vacation.
Ms. Kramer and Mrs. Smith's Economics and Personal Finance classes would like to thank Mrs. Cherry Hedges for taking the time to teach them the practicalities of creating a personal budget. Thank you also to Virginia Credit Union for your constant support of Midlothian High School and the Midlothian community.
Leave a Comment
About the Contributor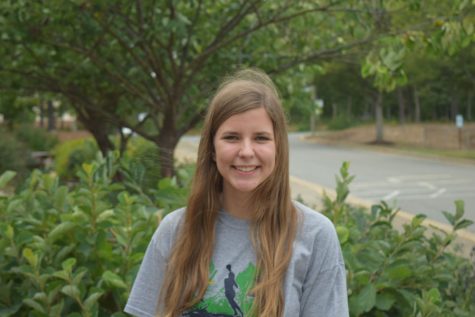 Ellen Tucker, Staff Writer
Ellen Tucker, Class of 2017