What's Up Doc?
Dr. Steven Miller Brings the ER to the Classroom
On May 2nd and May 3rd, Dr. Steven Miller came into Mrs. Jennifer Smith's anatomy classes to talk to the students about his medical career. Mrs. Smith received the opportunity because Dr. Miller is married to Midlo biology teacher, Mrs. Patricia Miller. Dr. Miller started his presentation by talking about why he became a doctor. He was drawn toward the medical field because he visited the hospital often as a child when his mother battled cancer. In addition, he broke his leg while playing high school football in his hometown of Texas. This helped push him towards a career as a doctor because he learned what it felt like to be a patient and a patient's family member.
After attending Virginia Tech for 4 years, he graduated with a psychology degree. Soon after, he went back to Texas to attend medical school at the University of Texas Northwestern. After he spent 4 years there, he traveled back to Virginia to follow through with his residency. Dr. Miller explained that the average residency can take three to seven years. He completed his three years working as an emergency room physician at VCU Medical Center.
Throughout the presentation, he talked from the heart, offering insight into his career. He quickly made friends by giving students candy for correctly answering questions. He also shared with the class the craziest thing he has seen as a doctor. About three weeks ago, a man came into the hospital with a screwdriver in his eye. The patient miraculously suffered no brain damage and walked out of the hospital alive. Dr. Miller also compared TV hospital shows to real life experience. Students found this segment of his talk especially interesting  because they gained a better understanding of what is real in the shows and what is dramatized.
Overall, students enjoyed Dr. Miller's presentation, which gave them good insight if they want to pursue a career in the medical field. Caroline Wilkes said his presentation was "really cool, and if an emergency happened, [she] would definitely trust him."
About the Writer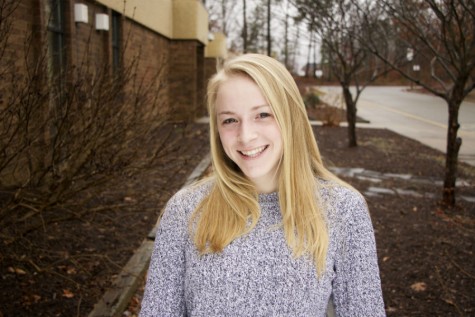 Emily Peachee, Midlo Scoop Staff
Emily Peachee, Class of 2017