October 17, 2019
On October 15, 2019, the Midlothian High School Boys Volleyball team hosted the Clover Hill Cavaliers in an intense Dominion District match-up. The Trojans started the first set with a bang, as senior Carson Parrish hit a powerful shot that landed in the Cavaliers' court. Then, seniors Ryan Monohan ...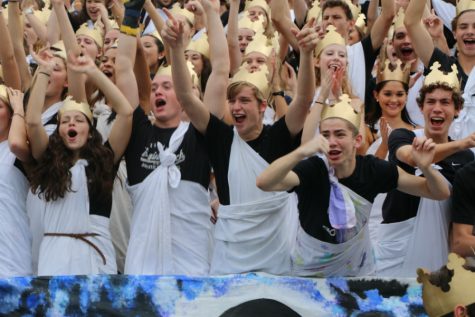 Ashley Manheim and Emily Junkmann

October 12, 2016
On October 7, 2016, students gathered in the football stands for the first outdoor pep rally of the year. A strange sort of calm settled over the students, as they mentally prepared to go absolutely bananas. After raiding every single family member's closet and making whomever owns Party City a very...