Boys volleyball bids farewell to seniors
2019 Boys Volleyball Senior Night
On Tuesday, October 29, 2019, the Midlothian High School Boys Volleyball team celebrated the Class of 2020 on Senior Night. The Trojans hosted the Douglas S. Freeman Rebels in hopes of earning a win for the seniors. Posters lined the hallway leading to the gym, and each senior, escorted by their parents, took the court one last time,while underclassmen spoke about each player. The key seniors recognized are: Ryan Monahan, Zach Moreau, Brian Risk, Joey Chung, Ethan Smith, Ryan South, Carson Parrish, and Grant Wajciechowski.
The Trojans started with a bang, as South earned the first two points of the contest, and Wajciechowski scored an ace. Then, Chung earned a point by executing a successful dump set, followed by two kills in a row by Monahan.  However, many serving errors by both teams made the game a close contest, but Midlothian senior Smith broke up this streak by earning an ace. Next, Monahan went on a scoring spree by earning three consecutive kills. The first set came to a close as Parrish and Moreau both earned kills, giving Midlo the first set by a score of 25-22.  
As the game continued into the second set, the Trojans took the lead with kills by Parrish. Wajciechowski earned another ace, but setting errors gave Freeman the lead. Moreau, however, gave the Trojans energy by scoring a kill, as well as Monahan, who earned a kill followed by a block. Although exhausting all efforts, the Rebels gained the second set 25-19, bringing the score to 1-1. Now tied, the Trojans took the court during the third set with a mission to win the match. The third set started with a score from Moreau and Monahan. Midlothian then took the lead by kills from Moreau, Smith, and Parrish. Chung then earned a block, followed by more kills from Smith and Monahan. Midlothian earned the win in the third set by a score of 26-16, giving the Trojans the lead.
As the fourth set commenced, Chung leapt into the air setting the ball for Monahan for the kill.  The Rebels then took the lead, almost forcing a fifth set. However, the Trojans mounted a comeback with kills from Parrish, Risk, and Smith.  The Trojans won the fourth set 25-20, giving Midlo a 3-1 lead on Senior Night.
About the Contributors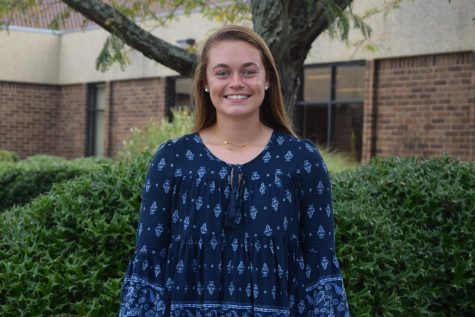 Erin Junkmann, Sports Editor
Erin Junkmann, Class of 2020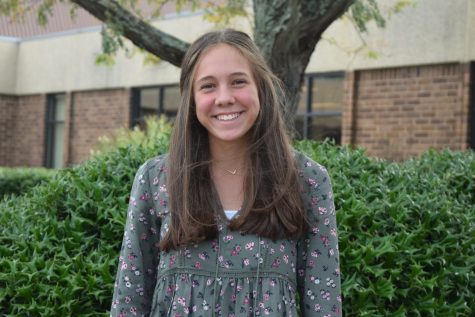 Lauren Cassano, Midlo Scoop Staff
Lauren Cassano, Class of 2022