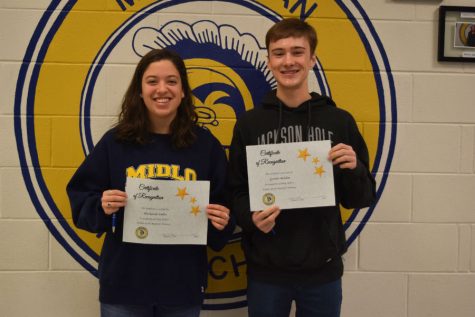 Principal Shawn Abel and Ashley Manheim
February 15, 2017
Filed under Spotlights
Ms. Mackenzie Fuller, Midlo's February female student of the month, ranks in the top 1% of her class academically.  She takes very challenging courses and works extremely hard to consistently earn outstanding grades.  Her teachers commend her work ethic, quality of work, and outgoing personality. Whil...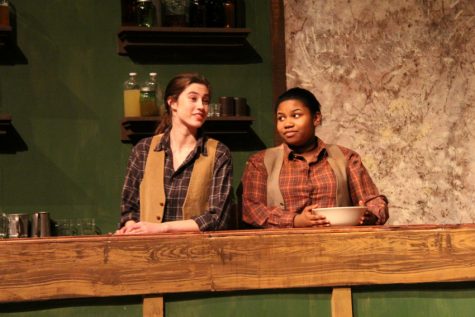 Emily Peachee, Managing Editor
February 13, 2017
Filed under Performing Arts
On February 9, 2017,  Midlothian's Theater Department put on the winter production of The Man Who Shot Liberty Valance, co-directed by Mrs. Katherine Baugher and Emily Peachee. This production tells the story of tenderfoot Ransome Foster, powerfully portrayed by Sean Dudley, beaten and left for dead b...