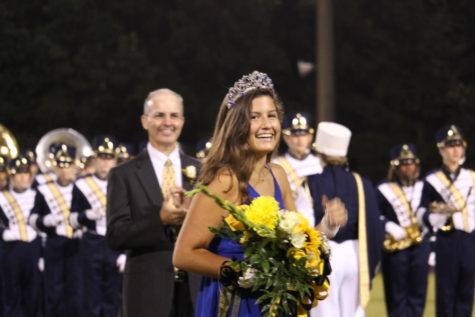 Maddie Burke and Erin Junkmann

October 9, 2018

Filed under Showcase, Student Life
During a very exciting and spirited pep rally on Friday, October 5, 2018, the homecoming court was announced. Princes included: freshmen Justis Barnes, Bryce Hardiman, and Declan Harrington; sophomores Blake Longest, Shane Nalls, and Jackson Walworth; juniors Ryan Degrava, Stephen Mabry, and John Williams; ...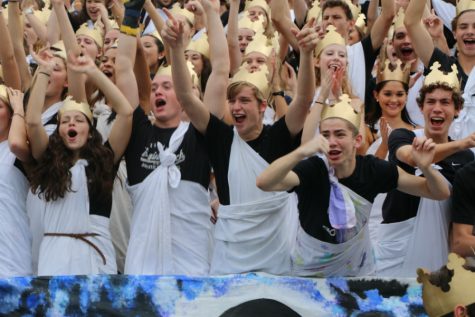 Ashley Manheim and Emily Junkmann

October 12, 2016
On October 7, 2016, students gathered in the football stands for the first outdoor pep rally of the year. A strange sort of calm settled over the students, as they mentally prepared to go absolutely bananas. After raiding every single family member's closet and making whomever owns Party City a very...