A Flair for the Fabulous
On Friday, May 26, 2017, students and faculty made their way to the theater during second period, prepared to be thoroughly entertained at the 2017 Midlothian High School Spring Concert. City Lights, Rhythmic Drive, Pitch Perfect, Just for Show, and the Jazz Ensemble all performed for the students, after weeks of practicing for the big day. Seniors Sean Dudley and Lauren Roper brought an element of humor and entertainment to the assembly while announcing the performers at the concert.
The jazz band played for the students upon entering the auditorium, performing a song that revealed the many talented brass and percussion musicians at Midlothian High School. They also performed between acts, which showcased soloist Alex Rose on alto saxophone.
City Lights kicked off the concert with Opening Up, featuring talented freshman Sophia Nadder. Next up, senior Katie Murphy blew the students and faculty away with her solo in Ordinary Life. Next came Blair Darrah, who sang an upbeat song entitled Hard for the Money. Andrea Taylor also delivered a stunning performance in her solo during The Distance You Have Come. City Lights finished their 2017 Competition Show with soloist Katie Murphy singing Outta Here. City Lights delivered a great performance that proved the students' dedication to the group and its success and began the assembly on a high note.
Following City Lights, Rhythmic Drive, Midlo's all-boy a Capella group, entertained the crowed with a creative mash-up of Bruno Mars songs. Garrett Redden, Yusuf Goulmamine, Gabe Fenyes, John El-Jor, Vraj Gandhi, and Daniel Doh had major roles in this performance, along with the rest of the crew that harmonized with them.
Pitch Perfect, Midlo's female a Capella group, executed an excellent mash-up of popular hits, featuring soloists Blair Darrah, Christina Ju, Leah Besser, and Grace McGarry. 
To top off the concert, Midlo's award-winning group Just for Show delivered an amazing and creative performance that centered around the experience of high school. The performance began with Midlo High and Promise of a New Day. Next was What is this Feeling with soloists Bailey Blair and Andrea Taylor. John El-Jor performed a solo in Like Breathing and Amazing Life, alongside Andrea Taylor and the rest of Just For Show. Midlo's spirited Just For Show group delivered a grand finale that students and faculty alike will not soon forget.
Congratulations to the performing arts community for such an amazing performance! Midlo students and faculty look forward to future shows to see the growth of these talented students as they grow and mature in their craft.
About the Contributors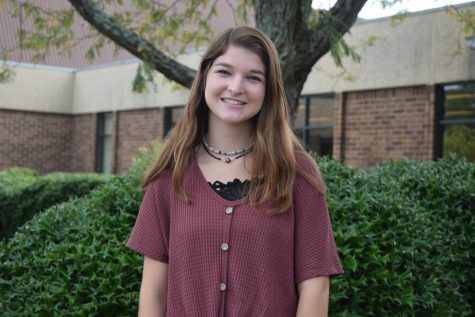 Ashley Manheim, Midlo Scoop Editor-in-Chief
Ashley Manheim, Editor-in-Chief, Class of 2020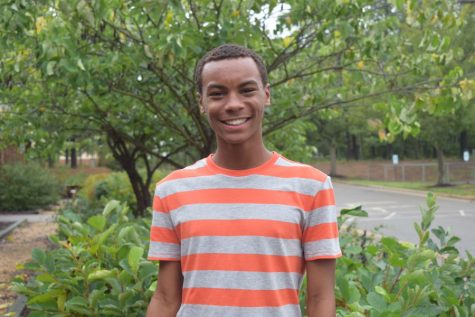 BJ Beckwith, Midlo Scoop Staff
BJ Beckwith, Class of 2018