Joyeux in June
Midlo's June Employee of the Month: Mme. Linsday Garrison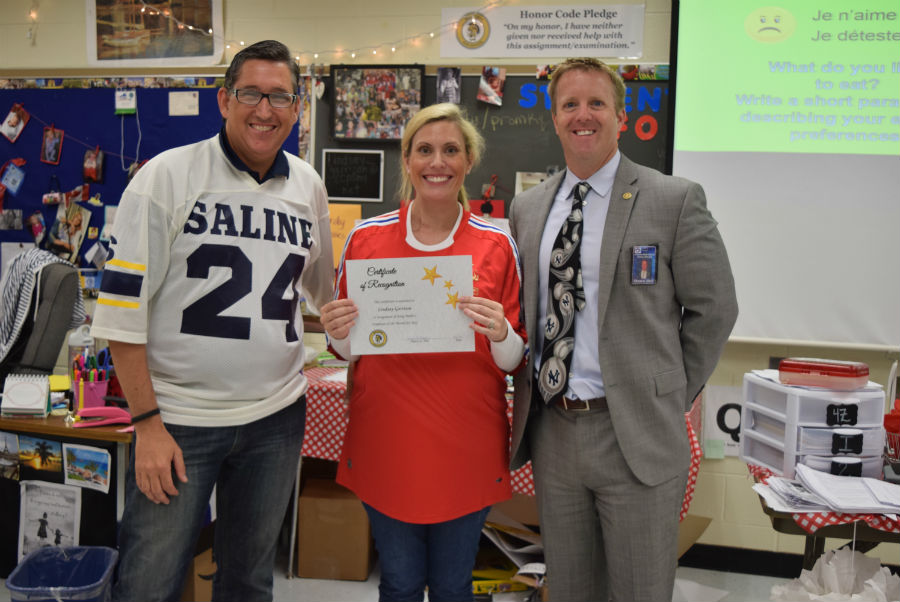 Congratulations, Madame Lindsay Garrison, for being named Midlo's June Employee of the Month. Mme. Garrison consistently exhibits an upbeat attitude in her French classroom at Midlothian High School.
This semester, she won the PBL (Project-Based Learning) Challenge for the secondary level with her storybook project to benefit Haitian children. Her French students wrote and illustrated children's book, aimed at teaching the Haitian children how to read.  The finished storybooks were then taken to Haiti and distributed to local children. (For the entire story, click here.) Mme. Garrison also organized an event to teach French to children on Saturdays at the Midlothian Public Library. Madame Lindsay Garrison does more than teach French;  she also teaches important life skills to her students, making them better citizens.
The exemplary work of both Mme. Garrison and her colleague Mme. Catherine Mazzola (Midlo's May Employee of the Month) earned Midlothian High School honors as an American Association of the Teachers of French (AATF) Exemplary Program status. We are proud of the outstanding work of our teachers at MHS.
About the Contributor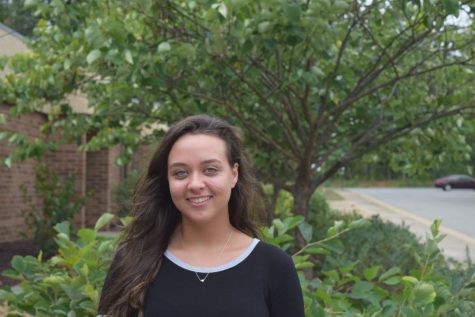 Dreya Fernandes, Staff Writer
Dreya Fernandes, Class of 2018