The Limit Does Not Exist
A Spotlight on Jack Taylor
The walls of Midlothian High School are filled with bright, talented young minds, who strive to do their best each and every day, and the autism wing of the school is no exception. Midlothian High School's Autism department has three separate tiers of classes based on the severity of the child's diagnosed autism. Sophomore Jack Taylor has defied many odds and overcome adversity that he has faced throughout his life. During his time in high school, he has maintained exceptional grades and has developed a love for the subject of Social Studies.
Jack fell in love with history during his freshman year in Mrs. Aielo's World History 1 class. Taylor said, "I find learning about important battles and important historical figures very interesting, and it was my favorite class." For the first semester of the 2016-2017 school year, Jack has received all A's in each of his honors classes and continues to maintain those grades through the current marking period. He excels greatly in all of his classes, and even with his setbacks, he continues to work hard and prove that he can function at the same level as just his peers.
When Jack isn't in school or studying for an upcoming quiz or test, he spends much of his free time playing video games or spending quality time with his younger brothers. Jack expressed his admiration for his younger brothers and loves spending time with them because being the oldest makes him feel more responsible. Throughout his life, Jack's interest in video games has grown,  and he now wants to hopefully pursue a career in video game design in his future, "My favorite game to play is Super Mario Bros, " said Jack, "It was one of the first games I played, and I haven't stopped playing it." He talks about wanting to attend a four year university in his future and study video game design at George Mason University. Jack also spends much of his time at the local Midlothian YMCA and enjoys taking his dog for walks through his neighborhood.
Even though Jack has lived his entire life with autism, he doesn't want to let that define him as a person. "I want people who don't really know what autism is to understand the fact that our brains function a little differently, and we learn a different way from peers," said Jack. Being in the high functioning autism program in Midlothian has made Jack a better student and given him the opportunity to make some of his best friends within the classroom. "I am so proud of his work ethic and his kindness, but more importantly, I'm proud of the person and young man he is becoming and the future he will have," said his teacher, Mr. James Biedenharn. Jack Taylor will continue to thrive in his academic endeavors and is destined to have a bright, full future.
Learn more about Midlo's Autism Program by clicking HERE. (Video courtesy of Trojan Live Network)
About the Writer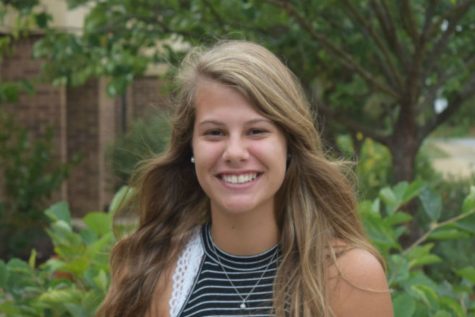 Sydney Van Horn, Midlo Scoop Staff
Sydney Van Horn, Class of 2017