Reconociendo Devoción
Teachers Recognizing Teachers Recipient: Sra. Travis Jimenez, World Language Department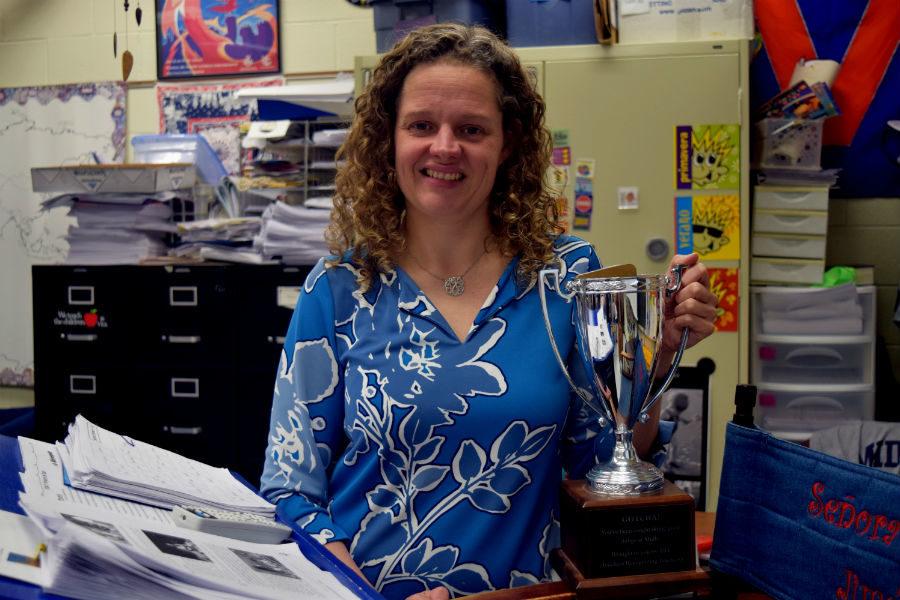 Every month, the previous recipient of the Teachers Recognizing Teachers award recognizes another deserving faculty member for his or her dedication in the classroom. Art teacher Ms. Kristin Polich passed the award to Spanish teacher Sra. Travis Jimenez for her "continual dedication to her students and our school." Ms. Polich commended Sra. Jimenez for her "hard work that continuously challenges her students, which allows them to further their ability to speak, write, and learn Spanish." Sra. Jimenez dedicates her time to her students to provide them with numerous opportunities to learn and be successful in the study of the Spanish language.
Sra. Jimenez felt honored and humbled that Ms. Polich chose her for the Teachers Recognizing Teachers award, explaining, "Receiving the award from a teacher who carries so much talent and works diligently with her students and her art gave me something new to be grateful for." Currently, Sra. Jimenez instructs World Language courses at Midlo, including Spanish II and IB Spanish IV-VI. From learning how to conjugate verbs to presenting dramatic Telenovela-like performances, her favorite part about teaching is sharing her infinite amount of passion of the Spanish language with her students. "I love when they ask me questions that I had never considered because it shows them that I don't know everything, and it shows me that they are truly thinking," explains Sra. Jimenez. Her ability to share her knowledge and love of Spanish with her students through entertaining activities allows them to further understand Spanish in new, enjoyable ways.
Along with seeing the energy of her students, Sra. Jimenez's favorite part about her students is how each student is an individual with a unique perspective. "I learn so much from my students, especially when they share a different point of view with me," says Sra. Jimenez. Sra. Jimenez has earned this award for her endless amount of devotion to the Spanish language and her continuous care for her students to fully understand the beauty of the Spanish language and culture.
About the Contributor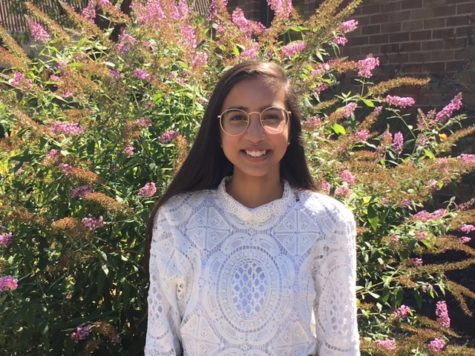 Nabiha Rais, Copy Editor
Nabiha Rais, Class of 2019