March Students of the Month
Ellen Tucker and Joel Bess
Male Student of the Month:
The March Male Student of the Month is a very charismatic and creative young man. This student proves his dedication to Midlo on a daily basis, but one thing he did for the school that really made him stand out was when he approached Principal Shawn Abel about sharing a fun fact of the day to be read every day over the morning announcements for the entire month of February. No one could have prepared for the energy, passion, and creativity this student carried behind his great idea. He spent countless hours gathering and organizing the facts to share, as well as arranging different, interesting speakers to keep the students entertained. He never failed to produce an educational, yet intriguing, fact each day in February, and the students looked forward to hearing his voice each morning. He is an overall fun, respectful, and caring young man. The March Male Student of the Month is Mr. Joel Bess.
Female Student of the Month:
The March Female Student of the Month is an extremely talented, creative, and special young lady.  She consistently makes positive contributions to her classes and never ceases do so without a smile on her face. She assisted the field hockey team by helping with scoring and stats. Also, as a member of the Service Learning program, she goes above and beyond to provide the elementary students she teaches with engaging lessons and resources, along with compassion and support. Along with the support of her classmates, she used her inspiring creativity to spearhead the fun holiday door decorating competition that brightened our hallways during the month of December.  She also painted the Midlo logo in the student parking lot, as she is an amazing artist. One of this young lady's teachers fondly shares that there is nothing this student will not do to help, and because of these reasons, Ms. Ellen Tucker is the March female Student of the Month.
A big congratulations to Joel Bess and Ellen Tucker for their consistent effort to make Midlothian High School a brighter place for teachers and students alike.
Leave a Comment
About the Contributors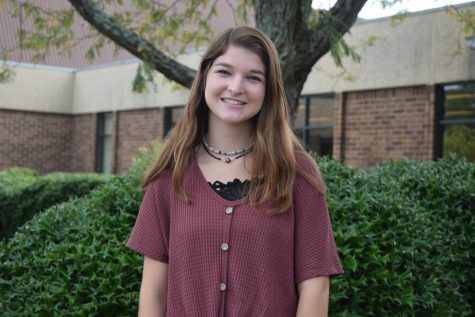 Ashley Manheim, Midlo Scoop Editor-in-Chief
Ashley Manheim, Editor-in-Chief, Class of 2020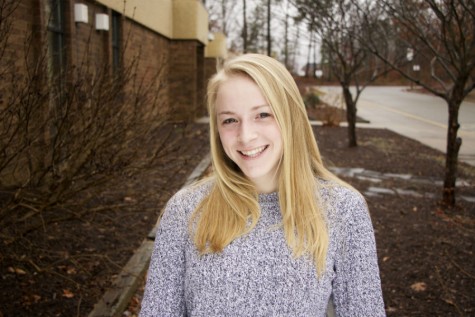 Emily Peachee, Midlo Scoop Staff
Emily Peachee, Class of 2017