March Employee of the Month
Mr. Dave Brohl, Physical Education Department
Midlo's March Employee of the Month, Mr. Dave Brohl, is a man who never fails to bring a smile to our faces. He is always willing to help, no matter what, and also coaches the Medford Basketball team, the Varsity Boys Basketball team, and the golf team. Midlothian High School is lucky to have him as an amazing Health & PE teacher and department chair. Congratulations, Coach Brohl, for this well deserved honor.
What is your favorite thing about Midlothian School?
I enjoy the people I work with, the students I teach, and the facilities that we get to use.  It truly is a Community of Excellence!
What made you want to teach physical education?
I'm a very active person, and I needed to find a job where I could be moving around all day.  I hope to spread my love of exercise to all the students.
If you won the lottery, what would you do with the money?
Put money away for my daughter's college (even though she will get a full ride as a point guard), give portions to my parents and 4 siblings, travel the world (all 7 continents), and play golf at the top 50 golf courses
What is your all-time favorite game?
It's a tie. Playing basketball with people who understand the game is awesome.  Playing a round of golf on a beautiful day on a great course is tough to beat as well.
What is your biggest wish and why?
That my daughter lives a long and fulfilling life.  She is the best thing that has ever happened to me and my wife!
About the Contributor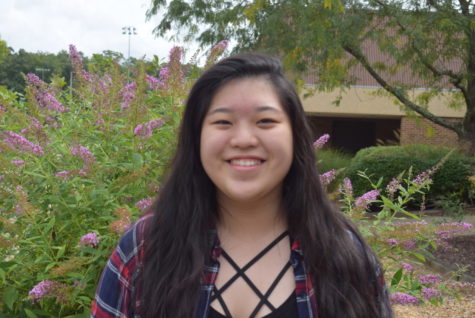 Anna Chen, Midlo Scoop Staff