Racing to the End
VHSL State Indoor Track Championship
The VHSL State Indoor Championships, held on February 24th- 25th at Roanoke College in Salem, Virginia, closed out the 2016-2017 Indoor track season out.  A total 30 boys teams and 33 girls teams competed in the 4A competition.  Although sickness struck the Trojans, they still performed well, placing third on the girls side and sixth for the boys team.
Many Midlo athletes performed extremely well at the state meet, including: Madison Anderson, Erin Babashak, and McKenna Dunn from the girls and Court Warfield, Josh Rominger, and Lucas Via from the boys. Madison Anderson competed in many events, placing 2nd in the triple jump, 4th in the 300 meter and 500 meter dash, and 4th place as the anchor leg of the 4×400 meter relay.  Along with Anderson, Erin Babashak and McKenna Dunn also competed at the top level.  Babashak placed 5th in the long jump and 6th in the triple jump and 55 meter hurdles.  Our only Trojan pole vaulter, McKenna Dunn, placed 5th among the pole vaulting field. Along with the astonishing performance from individuals on the girls team, the boys also did extremely well.  Josh Rominger finished 3rd in both the 500 meter dash and 55 meter hurdles.  Senior Court Warfield helped the distance team by placing 5th in the 1600 meter run.
The field included exceptional competition from schools throughout Virginia.  Senior Lucas Via stood out among the competition at States, earning status as state champion in the boys high jump with a jump of 6'4″ inches.   Via commented, "It's elating to win because I have been so close in the past."  As a part of the Midlo Scoop family, this publication would like to congratulate our sports editor, Lucas Via, on his fantastic finish.
As the indoor track season comes to a close, many athletes look forward to the possibilities during the outdoor season.  For many of the Trojans, this will be their last season of high school track, and they hope to come out with a bang.  We wish the best of luck to the track team as they begin the outdoor track season.
About the Contributor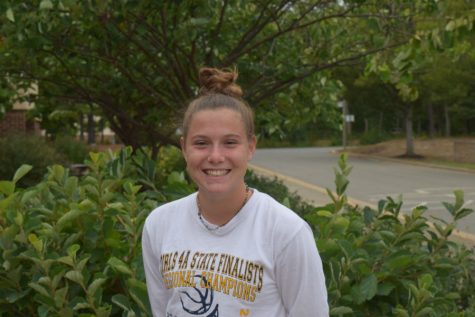 Patterson Levitch, Staff Writer
Patterson Levitch, Class of 2017