Two Is Better Than One
Midlo Track & Field Teams Sweep 4A East Regionals
Track & Field coaches Stan Morgan and Dan Ward dedicate an enormous amount of time to the success of the Midlothian Track program. This dedication consistently builds arguably one of the best track teams in the state. On February 16th, Midlothian's track athletes traveled to Hampton, Virginia, to race in the 4A East Regional Meet at Boo Williams Sportsplex. Midlothian's girls team returns as defending champs, and after both the girls and boys teams swept the Conference 20 meet, they came ready to do the same at the Region meet.
Coming into the meet, Coach Morgan delivered a consistent message to his athletes: "As long as we do what we are capable of, both teams have a legitimate chance to win." The team maintained its optimism throughout the meet as the team score for the Trojans kept rising. As the meet dwindled down towards the last events, Midlothian needed a strong performance by both Clay Robb and Max Etka in order to leap above Jamestown to claim the team title. Robb pulled off an unexpected 3rd in the 2 mile when he came in seeded 9th, while Etka also performed well, finishing 2nd.
Other top finishers include: Midlothian's 4x800m relay kicked off the meet winning 1st on both the girls and boys sides. Allison Barthol, Annabel Schepker, Ashlyn Ferguson, and Camryn Adams made up the girls relay, while the boys team ran Clay Robb, Eric Overby, Joey Maguire, and Court Warfield. As the meet progressed, a few Midlothian athletes stood out. On the girls side, sophomore Erin Babashak finished 3rd in Long Jump and Triple Jump, while also finishing 2nd in the 55m Hurdles. Madison Anderson finished 1st in the 300m, and Ashlyn Ferguson claimed 1st in the 1000m. Josh Rominger and Court Warfield led the boys, as Rominger finished 2nd in the 55m Hurdles and 1st in the 500. Lucas Via jumped his way to 2nd place in the High Jump.
Midlothian's girls came into the last event, the 4x400m relay, knowing that they had the team title within their grasp. However, the boys held only a single digit lead over Jamestown, who also ran a 4×400 in the final event. Fortunately enough, the relay team of Devin McCombs, Court Warfield, Lucas Via, and Josh Rominger held off Jamestown and helped secure yet another team title for the Trojans. Congratulations, Midlo Track!
About the Contributors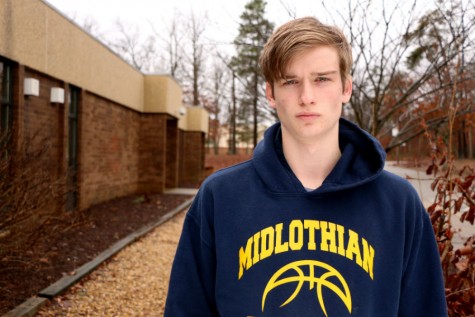 Lucas Via, Sports Editor
Lucas Via, Sports, Class of 2017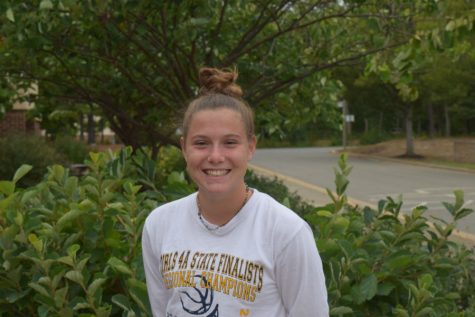 Patterson Levitch, Staff Writer
Patterson Levitch, Class of 2017