Recognizing Artistic Excellence
Teachers Recognizing Teachers Recipient: Ms. Kristin Polich, Fine Arts Department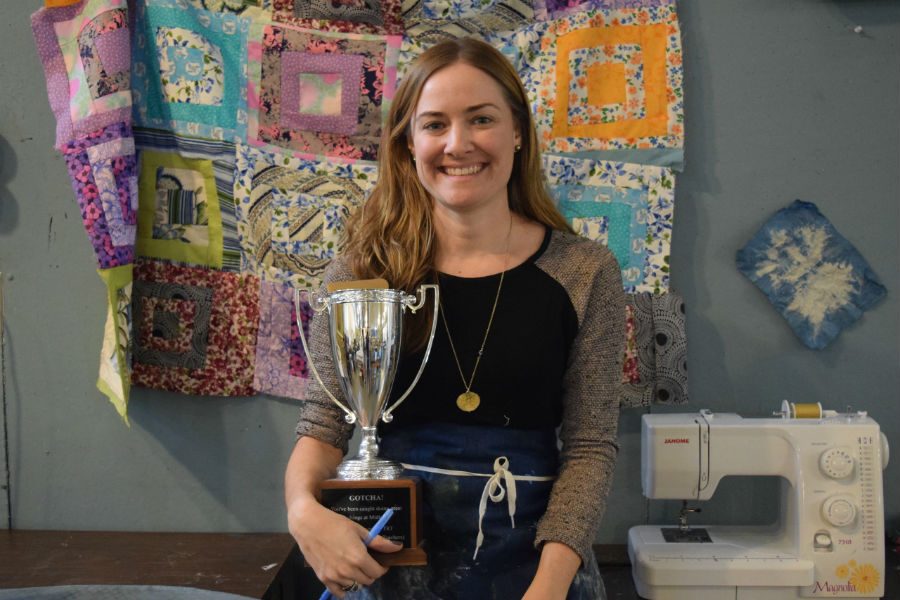 Every month, the previous recipient of the Teachers Recognizing Teachers award honors another deserving member from Midlothian High School's faculty.  Career & Tech Education teacher Mrs. Carolyn Manheim awarded the recognition to Fine Arts teacher Ms. Kristin Polich for her ability to "engage and unite students through art." Mrs. Manheim complimented Ms. Polich for her "hard work, excellence, and artistic ability." Ms. Polich dedicates her time to her students and her art in order to further improve in her profession.
Ms. Polich felt honored that Mrs. Manheim commended her for the Teachers Recognizing Teachers award, explaining, "I feel lucky to work with so many hard working and talented educators, and having someone who is a great teacher that I respect and admire made me feel even more lucky." Currently, Ms. Polich teaches Art I-V and IB Design Studio. From her experience of creating new artistic pieces with students, her favorite part about teaching is encouraging her students to take risks and step out of their comfort zones. "I believe that through our mistakes and failures is where we learn the most, and the art room is the perfect place to learn these life lessons," explains Ms. Polich. Her ability to encourage her students to think outside of the box gives them the opportunity to explore their true creative sides.
Along with seeing her students imagine and create, her favorite part about her students is hearing their constant curiosity. "I strive to instill and encourage curiosity in all of my students.  If they have an ambitious or crazy idea, I always try to encourage them to pursue it," says Ms. Polich, who has earned this award for the significant amount of devotion to art and her continuous care with her students, as they strive to grow in the art world.
About the Writer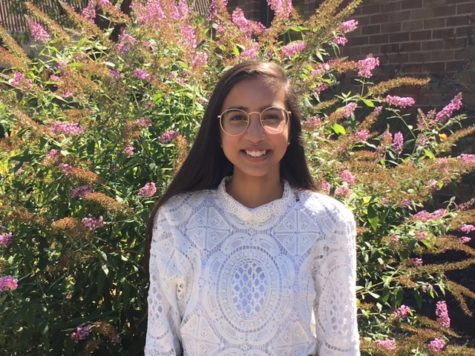 Nabiha Rais, Copy Editor
Nabiha Rais, Class of 2019