Basketball Playoff Preview
Midlothian Boys Basketball Prepares to Enter Conference 20 Playoffs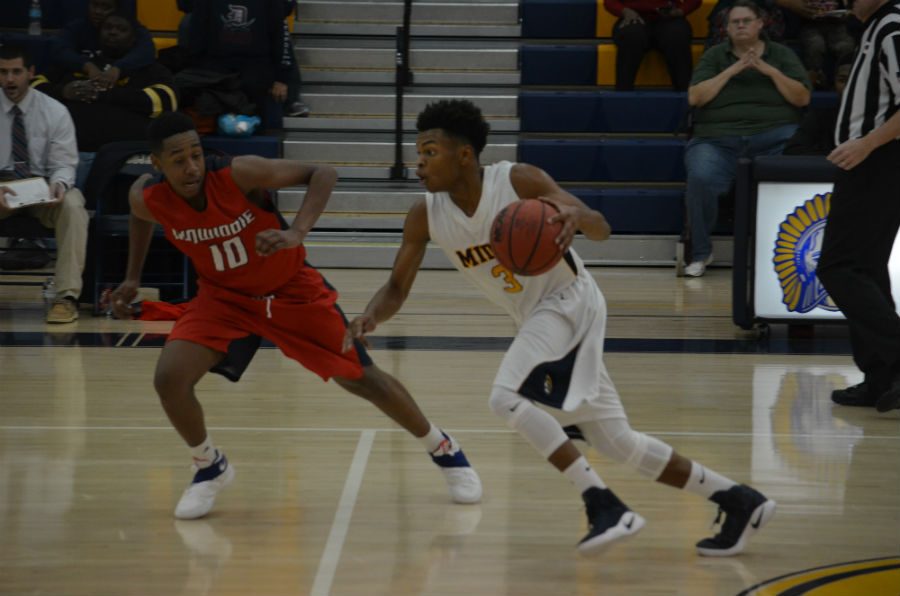 Most Midlothian High School coaches and spectators would agree that this year's boys basketball team is the best in a few years. The team has seven seniors in its graduating class, many of whom have played for four years with the program. The talent and seniority that this Midlothian team possesses gives the Trojans valuable experience essential in a playoff scenario.
The Trojans have won 4 games this year, which eclipses the win totals from previous years. These wins, along with an innumerable number of close losses, may set up the Trojans for an upset-filled playoff run. Midlothian enters the playoffs as the #6 seed, matching them up with the #3 seed Hanover. A difficult loss early in the season against the Hawks surely fuels Midlothian to upset the 3 seed going into Monday's playoff game. Senior Tyler Gregory stated, "When we played them early on in the season, we were a growing team, but as the season has progressed, we all believe that we can go into Hanover and upset them." Such an optimistic mentality from a senior captain can definitely lead to success in the upcoming playoffs.
The top seed going into the playoffs remains a tall and athletic Huguenot Falcons team, which possesses 3 starters above 6'6, including a 6'10" center. The defending state champs, Monacan, are seeded second. If the Trojans find themselves winning Monday, they match up against crosstown rival Monacan, which has arguably one of the best players in the area in Greg Parham. Midlothian will need to find a way to stop this talented player, and if successful, they will travel to the Regional tournament as well.
Friday, February 10th marks three different occasions: Senior Night for Midlothian's graduating players, the last regular season game of the season, and the last game ever, excluding the playoffs, for 7 other players.  After a long season, seniors Tyler Gregory, Sam Maguire, Lucas Via, Brandon Demarco, Eric Picucci, Chase Green, and Rico Coleman all plan to receive acknowledgement for their dedication to the program. All these players have contributed four years to the program, with the exception of Demarco who started playing in 10th grade. Through off season workouts, team camps, practices, and games, these Trojan athletes dedicate an enormous amount of time to help support their basketball program.
If the Midlothian Boys Basketball team can catch on to a winning streak, anything is possible. Players, coaches, and fans who follow the team all would agree that they have the talent to make a run in the playoffs. It will take execution, persistence, and hard work to pull off these upsets.
About the Contributors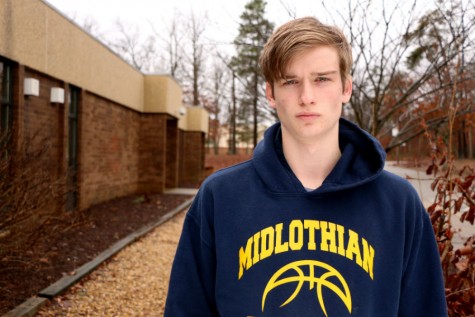 Lucas Via, Sports Editor
Lucas Via, Sports, Class of 2017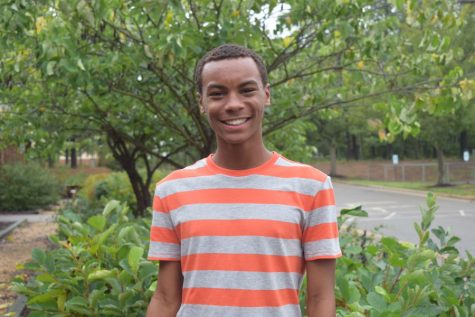 BJ Beckwith, Midlo Scoop Staff
BJ Beckwith, Class of 2018