Indoor Track & Field Postseason
Since Coach Stan Morgan took the helm years ago, Midlothian athletes have been notorious for their success on the track. Over the past decade, Midlo has produced more collegiate track and field athletes than any other school in Chesterfield County. The tough mentality that Coach Morgan implements has led to his athletes' continued success beyond high school. This indoor season was no different, as Midlothian had a plethora of talent on both the boys and girls sides.
The Conference meet went well for the Trojans, as the girls and boys claimed titles at the Conference meet. Senior Gabby Runge claimed Runner of the Year honors, while junior Madison Anderson earned Field Event Athlete of the Year. Also, Coach Stan Morgan received Coach of the Year honors yet again. At the Regional meet, Midlo was able to score well again. The girls placed 1st with Gabby Runge and Madison Anderson accounting for nearly half of the team's points. Midlothian boys placed 2nd, and senior Randy Hahn and juniors Lucas Via and Josh Rominger were able to grab big points in their respective events. With lots of momentum from both teams, Midlothian went into the state meet with high expectations.
At the State track and field meet, Midlo ran hard with the girls team placing 2nd and the boys placing 4th. Gabby Runge was the lone state champ in the 500, receiving her first ever individual state ring. Josh Rominger for the boys placed 2nd, running a blazing 7.74 in the 55 hurdles. Experienced long distance runner Randy Hahn finished 3rd, running a 4:22 mile. Gabby Runge, Madison Anderson, and high jumpers Lucas Via and Addison Sanders all did well enough during the indoor season to qualify for New Balance Nationals in New York City.
New Balance Nationals was held at The Armory, located just over the Hudson River in New York City. Gabby Runge ran in the 400; however, an ailment plagued her all week, making it difficult to run. Jumpers Addison Sanders and Lucas Via both placed well, while junior Madison Anderson placed 29th in the triple jump. With such high levels of competition in this meet, to even qualify is a feat in itself.
After yet another successful indoor season, Midlothian looks forward to the outdoor track season and the addition of new talent that could help them push for a state title on both the girls and the boys sides. As long as Coach Morgan and fellow coaches Dan Ward and Matt Hutchin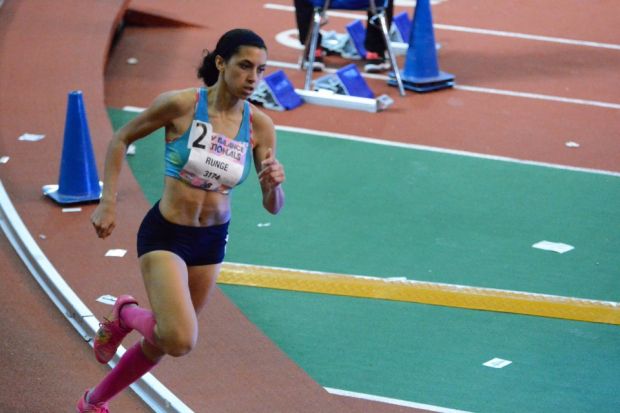 s are part of the team, Midlothian will always have the ability to win at a high level.
About the Contributor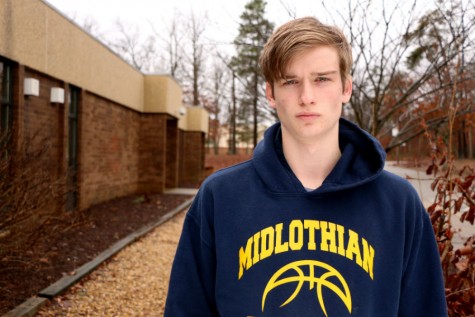 Lucas Via, Sports Editor
Lucas Via, Sports, Class of 2017