Buzzer Beater
Midlothian High School's Rico Coleman Hits Game-Winning 3-Pointer at the Buzzer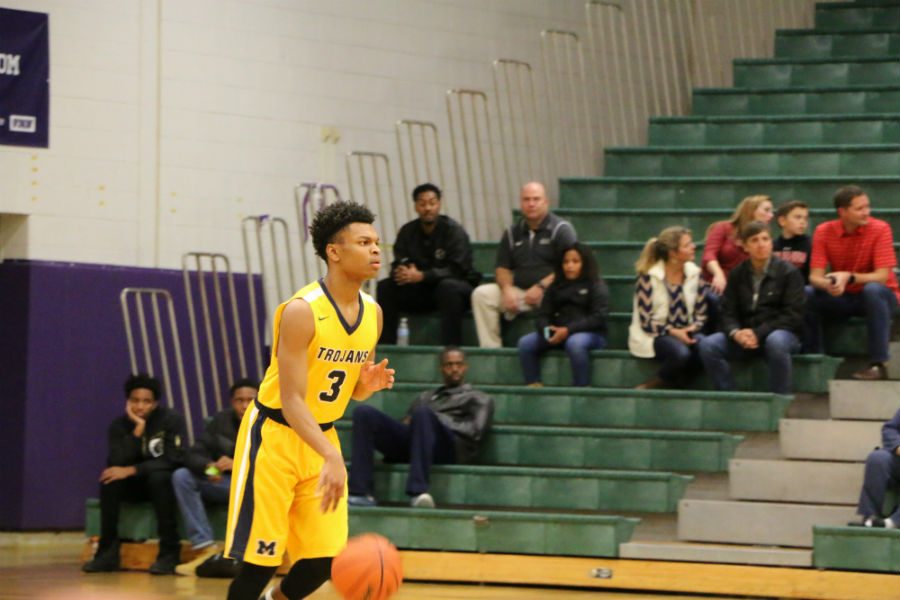 Two years ago, Midlothian hosted Clover Hill at home with one of the craziest basketball finishes in Trojan basketball history. In the Junior Varsity game that day, then sophomore and now senior Tyler Gregory heaved up a half-court shot, and as time expired, swished in a 3-pointer to win. Two years later, many of those same players on that JV team now play Varsity Basketball, including senior Rico Coleman.
On January 24th, the Trojans hosted Clover Hill once again in a nail-biting game. Midlothian started the game failing to hit a field goal, trailing 12-1 after the first quarter. A more explosive 2nd quarter had the Trojans trailing by 7 at halftime. Senior captain Tyler Gregory stated, "I knew we could win because even though shots weren't falling, we kept playing our game and at no point seemed scared to make a legitimate comeback."
Midlothian ended up mounting its comeback, and the Trojans took the lead late in the 3rd quarter. They maintained their lead through the 4th, as Clover Hill kept the game close. As the clock wound down to the end of the 4th, Clover Hill secured possession with 15.6 seconds left, trailing by 2. Clover Hill's 6'6″ Mike Burfoot caught the ball in the post and finished a difficult post-hook to tie the game at 49. Midlothian Coach David Brohl called a timeout with 5.5 seconds remaining and drew up his play.
They planned to pass the ball to a trailing Rico Coleman, much like Villanova scored to win the 2016 NCAA National Championship. Coleman, who had already hit 5 threes on the day, caught the ball with 2 seconds left near half court, took a dribble, and the rest was history, as he knocked down his 6th and most crucial 3-pointer of the night. Coach David Brohl described the shot by stating, "As soon as he let it fly, I knew it had a chance." Brohl shows he has full confidence in his players to make these type of plays at the end of games. This final shot boosted Midlothian over Clover Hill to win 52 – 49.
Coleman finished the game with 24 points to lead the Trojans, as Lucas Via ended with 9 points and 9 rebounds. A tough game offensively for the Trojans ended in a difficult three pointer, resulting in back-to-back wins for the Trojans. 
About the Writer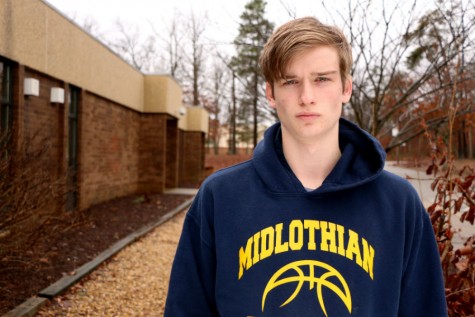 Lucas Via, Sports Editor
Lucas Via, Sports, Class of 2017