Racing to a Title
The Trojans Indoor Track Team Look for a State Title
As the cross country season comes to an end, Coach Stan Morgan and Dan Ward prepare their athletes for a new road to victory.  The Midlothian Trojans 2016-2017 indoor track team is filled with many returning athletes who could make the difference in a state championship.  Junior Eva Johnson said, "Our team has a lot of potential talent to be state champions this season." Following the 2015-2016 outdoor track season, several prospects are ones to watch.
Returning is 110 meter hurdles State Champion Josh Rominger, along with all-state high jumpers Lucas Via and Addison Saunders.  Promising prospects also include: all-state triple jumper Madison Anderson and a 4×800 meter relay team consisting of: Patterson Levitch, Ashlyn Ferguson, Eva Johnson, and Camryn Adams.  This winter, the Trojans hope to use their dream team to earn a state title.
Throughout the indoor season, the Trojans will visit many big invitationals and hopefully show talent when competing.  Distance runner Camryn Adams comments, " I'm looking forward to Ocean Breeze in New York because it is a new facility and it will be good competition."  During the indoor season, many athletes enjoy the meets, but they are also excited to spend quality time with their teammates.  BJ Beckwith's favorite part of indoor track is "the atmosphere that my fellow athletes bring that make whole season such a blast!"
With an excellent coaching staff and group of athletes, the boys and girls indoor track team should perform with determination and greatness this season.  After all of the days of hard work the track team puts into a season, we wish the Trojans the best of luck this 2016-2017 season.
About the Writer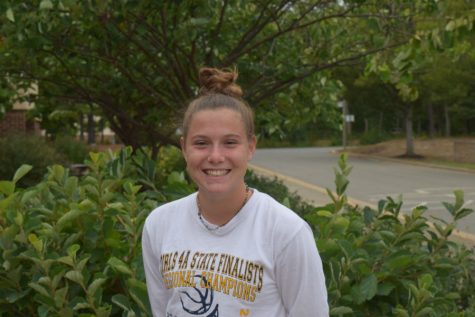 Patterson Levitch, Staff Writer
Patterson Levitch, Class of 2017