Peter and The Starcatcher
Midlothian Theater Department's Fall Production
The Midlothian High School Theatre Department put on their fall production of Peter and the Starcatcher on November 17th, 18th, and 19th. This show transformed the school's auditorium into a fairytale setting that taught audiences how Peter Pan earned his name and how the Captain got his hook. Peter and the Starcatcher is an entertaining play, shiningly directed by senior Sophia Trout and Mrs. Katherine Baugher. With an intricate stage design by Eddie Thomas and Hailey Bean, the theatre truly came alive because of the movable set pieces created with great detail. Eric Taylor and James Davis enhanced the magical set with imaginative lighting.
Although the main quest of this story is to obtain stardust, similar to pixie dust in Peter Pan, Throughout the show, characters find a greater treasure: love. This play tells not one love story, but three. Betty Bumbrake, portrayed by junior Maddie Sheffler, and Alf, skillfully played by senior Joel Bess, experienced love at first sight. This couple kept the audience laughing with their not-so-ordinary relationship. Moreover, young love is just as important in this play. Molly Aster, played by sophomore Eryn Marsh, and the Boy (Peter), portrayed by junior Bryan Davies, fell head over heels for each other, leaving audiences begging for the romance to continue. In addition to these traditional love stories, another subplot blossomed within this fairytale. What is a villain without a hero? Black Stache, played by senior Emily Peachee, elaborates on her desire to find a hero to complete her life mission. The relationship between Captain Hook and Peter Pan is built from their adventure in Peter and the Starcatcher. Similarly, what is a villain without a sidekick? The dynamic duo of Black Stache and Smee, animated by senior Sean Dudley, continuously kept audiences roaring with laughter. The two characters created a great deal of havoc through0ut the show, while managing to become fan favorites..
Just like the story of Peter Pan, Peter and the Starcatcher consists of spirited lost boys, dancing mermaids, and island natives. The comedic relief stemmed from food-obsessed Ted, played by senior Hannah Hodges, leadership -riven Prentiss, depicted by sophomore Britton Baltich, and loyal follower James, enacted by freshman Drew Duren. These three orphans found their true home throughout their journey in this story. Junior Garrett Reddon brought his musical touch into the play with his unique performance as the lead mermaid in the beginning of Act II. The creative mermaid ensemble consisted of: Lilly Cox, Jake Feldpausch, Grayson Hall, Madison Rosato, Jeffrey Wang, and Elijah Dorman, who intruiged audiences with their vocals, lead by Daniel Doh and Andrea Taylor, and choreography by co-director Sophia Trout.
After a very destructive storm broke the Neverland ship in half in Act II, the entire cast swam their way to a nearby island. The island leader, Fighting Prawn, played by Ella Morefield, and her daughter, Hawking Clam, played by Jade Lamprecht, had a loyal army of mollusks to help protect their land from the foreigners. In addition to the frightful mollusks, a giant crocodile roamed the island as well.
The story concluded with Peter and his lost boys staying in Neverland to battle, while Molly and her father sadly returned home. Molly's daughter Wendy plays a significant role in the sequel, Peter Pan. Stache and Smee run off to prepare for great future adventures with Peter Pan. Performances of Peter and the Starcatcher captivated audiences every night during its run, creating a magical experience for everyone involved. The Theatre Department currently is preparing for their winter productions, The Man Who Shot Liberty Valance and 21 Chump Street. The Midlothian community is eager to see how Midlo Performing Arts takes on those challenging shows.
About the Writers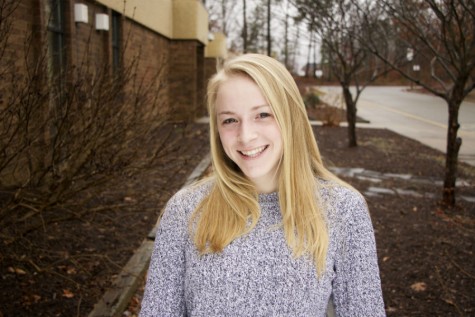 Emily Peachee, Midlo Scoop Staff
Emily Peachee, Class of 2017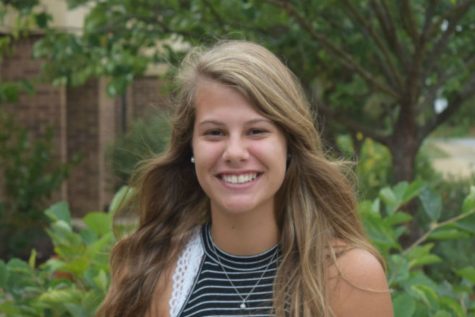 Sydney Van Horn, Midlo Scoop Staff
Sydney Van Horn, Class of 2017