CBS 6 Recognizes 45 years of Baugher
Mrs. Katherine Baugher Celebrates Nearly Half a Century at Midlothian High School
Mrs. Katherine Baugher,  Midlothian High School Theatre teacher and director, has taught at the school for 45 years.  CBS 6 discovered the accomplishment and visited Midlo to recognize Mrs. Baugher in a story of their own. In addition to interviewing Mrs. Baugher, they also spoke to her students: Sophia Trout, Rebekah Adams, and Hailey Bean and then stayed to record the Peter and the Starcatcher rehearsal. As Rob Cardwell watched the cast, he spoke to Mrs. Baugher about the impressive talent and maturity of the young actors on the stage.
He asked why she has continued the tedious job of teaching for so long. The answer came as tears began to sting her eyes. She explained the collaboration process that she shares with each cast. The daily interactions of Midlothian Theatre mean the world to this highly admired teacher, as well as her students. She exudes pride each and every time she speaks about them.
Every student or cast member, new or old, holds a special place in her heart. Each time something out-of-the-blue reminds her of one of the her former students or previous productions, she shares the heartwarming stories. Those stories leave a mark in the theatre, a mark strong enough to bring Mrs. Katherine Baugher to tears almost every time. These recurring tears reveal the emotions behind Mrs. Baugher's cherished 45 years of teaching theatre at Midlothian High School, and thankfully, she shows no signs of stopping. 
About the Contributor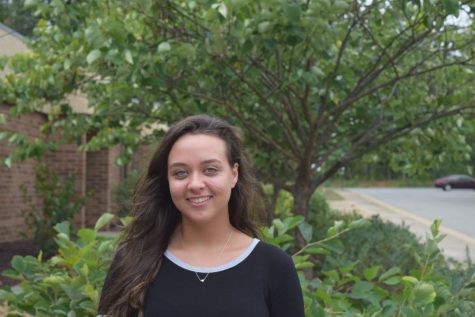 Dreya Fernandes, Staff Writer
Dreya Fernandes, Class of 2018