@gallaghersfatcat
Ryan Gallagher's Cat Named Basil Enjoys Instagram Popularity
Mr. Ryan Gallagher, a Theatre Productions teacher at Midlothian High School, has two precious cats, Basil and Emma. Basil stars on a popular Instagram site, @gallaghersfatcat. With 148 posts and almost 600 followers, he enjoys quite a bit of popularity in the Midlothian community. Other pets also follow the site, along with some past and current Midlo High students. Every post includes a geo-tag of Handsome Boys Modeling School, which has an interesting back story.
#basilatthemovies enjoys a popular hashtag. How do you picture the comparisons?
"First of all, I am a self-promoted fat cat, with little help from my owner, Ryan Gallagher. However, I see a picture that looks like something I've seen in a movie. Sometimes I just look like a big fat cat, and I see 'Jabba the Hutt,' and sometimes I look like a big, dead triceratops. The pictures just remind me and the bearded one of something we see in movies we watch together."   
Does Emma have her own Instagram account?
"No, she is sometimes on my account, though. See, look, she's wearing a cape. She has thumbs; sometimes she holds pens. She is 16. I am Basil. I am the fat guy. I'm like 12 or something."
When did your Instagram start?
"My first post was January 11, 2013. I reposted it because the first one was not famous enough where it was. I think others need to be reposted also, like the picture of when I wore the chicken hat. Let's be clear the bearded one does not buy any of my costumes; they are all given to me by his students."
What do you do in your free-time?
"Sometimes I workout, the one who loves the bearded one throws snacks on the floor, and I chase them. That's my workout every once in awhile."
Is there anything else you would like our readers to know?
"I have an embarrassingly high pitched voice, which is why I don't post many pictures.  All my posts are tagged to the 'Handsome Boy Modeling School,' which is in North Hollywood. There once was a hip hop group about 15 years ago. (This group was like when two different groups come together and make a new group.) I guess somewhere in North Hollywood someone actually opened a Handsome Boy Modeling School."
"I run the school from here in Virginia. Some of my followers are actual plus size models and other schools, but mostly Midlothian High School students and other pets. Fun fact: I was big in Australia for a little while. Also, more than 500 followers is a lot for a fat cat, but not enough for me."
About the Writer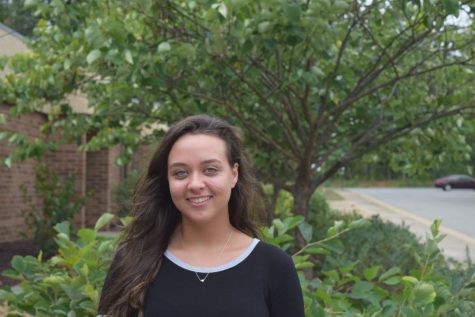 Dreya Fernandes, Staff Writer
Dreya Fernandes, Class of 2018