The Front Office Mystery
Spotlight on Mrs. Roberts and Mrs. Reynolds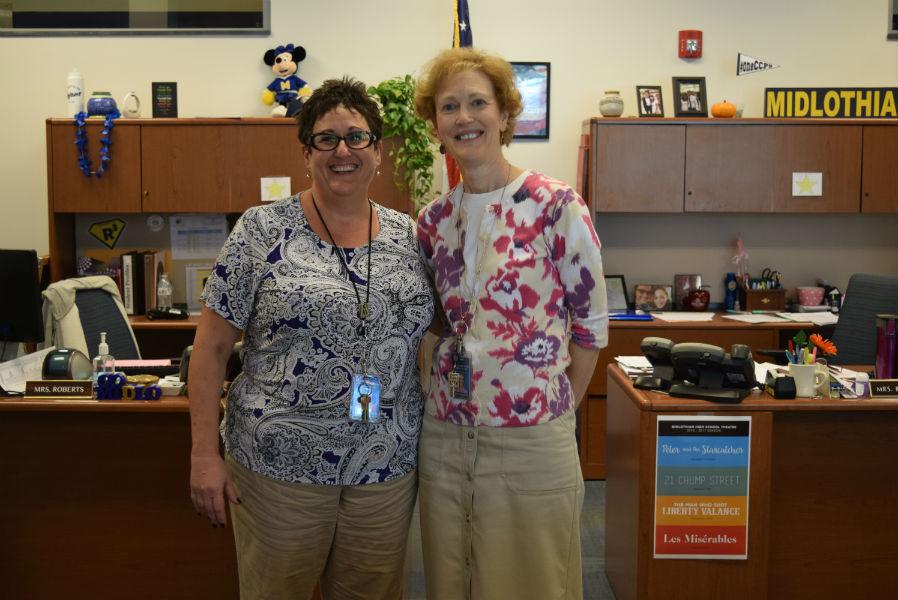 Mrs. Cheryl Reynolds, Midlo's office manager, and Mrs. Deborah Roberts, Midlo's front office secretary, always work hard, but what really happens behind their computers has remained a mystery to most students- until now.
"Every day is different for us," says Mrs. Roberts, Midlo's school secretary. Manning the front office each day, Mrs. Roberts greets visitors, works with administrative team, answers calls, helps faculty members with questions, especially those related to technology, and takes care of announcements. "I'd call myself the office google guru because I handle so many questions from people," she jokes. Aside from "holding the fort down," Mrs. Roberts feels Midlo is the best school in the county. "The students, parents, and staff make Midlo feel like a family to me. Here, we work well as a team with other staff, and our students are intelligent and well mannered."
Mrs. Cheryl Reynolds carries the role of office manager. Ensuring that the building operates smoothly on a day-to-day basis from the beginning of the year to the end is Mrs. Reynold's specialty. "I am so fortunate to have this job in a place that is truly a community of excellence. Midlo is the best around, and no other place will ever compare," Mrs. Reynolds gushes.
As a duo, Mrs. Roberts and Mrs. Reynolds work together to provide a positive school experience for students, staff, and parents. Mrs. Reynolds says her favorite parts of her job are her interactions with people who pass through the office, as well as Mrs. Robert's laughter. "It is fun [because] we work so well together and get along very nicely." Mrs. Roberts adds, "Midlo is also such a fun and exciting community as well. I always looks forward to school starting because of all the energy we receive from the students. I love having everybody back."
Everyone can rest assured that the office is in good hands with Midlo's dynamic duo, Mrs. Reynolds and Mrs. Roberts.
About the Writer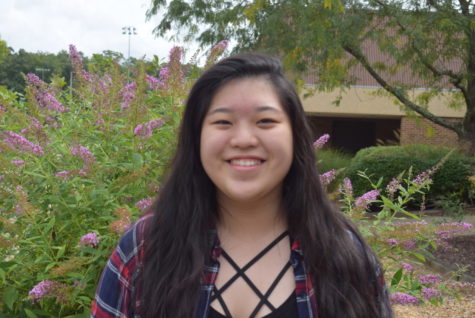 Anna Chen, Midlo Scoop Staff