Relax and refresh like a Swede with Fika
Swedish workers embrace "fika" – a practice that has been shown to increase productivity and happiness. How can Midlo students use this unique coffee break to better their wellbeing and productivity?
As the first week of school comes to an end, many students find their agendas overflowing and their schedules packed, leaving them with little time set aside for social breaks from school, sports, and extracurriculars. This can quickly lead to burnout, creating an environment of exhausted, unmotivated, unhappy, and unhealthy students. In the academic workplace, it can be difficult to remember to tend to a social life, but, like furniture and pop-disco fusion music, the people of Sweden set the example.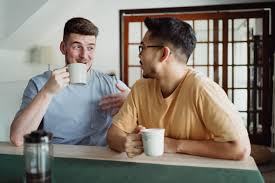 As the clock strikes 10 AM at almost any major Swedish company, workers shuffle out of their offices and into local coffee shops for a fika break. This 10-30 minute period is all about grabbing work friends and relaxing over a steaming cup of coffee, and is often a mandatory part of Swedish work culture. Breaks of this nature have been shown to reap many benefits, such as increased productivity and a more friendly work environment. These benefits have caused this coffee-centric custom to begin trending in workplaces and schools across the world as a stress-relief technique.
What many struggle with is the spirit of fika. Fika is more complex than a coffee break, (so no, a stop in the Starbucks drive-through in the morning does not count) it requires more than sweets and hot beverages; what's really needed is time to sit down and appreciate both a frappuccino and friends. Usually, stressful topics and factors are avoided during fika and it's treated as a time to catch up, exchange good news, and encourage positive interactions. To avoid interruptions, try keeping chromebooks and phones in backpacks or classrooms.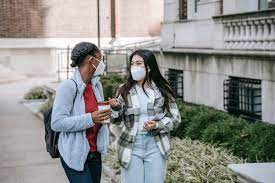 Fika, by design, is in the middle of the workday, so building this practice into a non-accommodating schedule may be a challenge. Luckily, Midlothian High School offers a fairly free lunch break in the middle of the day that allows students to sit with their friends and socialize. This is a perfect time to fika!
Although Swedish sweets like chokladbiskvi and kardemummabulle make regular appearances in traditional Fika, all participants really need is a warm beverage and/or pastry. In an environment like Midlothian High with limited access to bakeries and coffee makers on hand, it's best to prepare ahead of time! Investing in a high-quality thermos is a big help, but iced coffee or tea is a good alternative for hot drinks. Pastries can be quite expensive to purchase daily, so picking up some simple pastry recipes or testing student discounts at local establishments would be the most wallet-friendly option.
Set aside some time to press reset and take a fika!
Leave a Comment
About the Contributor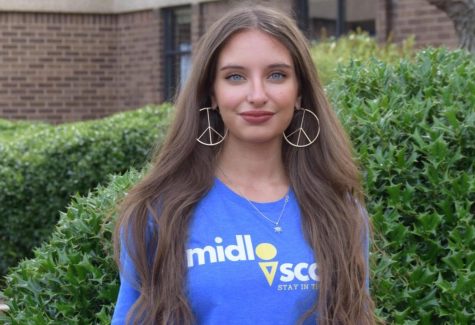 Avery Belisle, Freelance Writer
Avery Belisle, Class of 2023

Avery Belisle has been on staff for two years and is a freelancer this year. Outside of school, she loves learning new...