Live theater returns to Midlo with Sweeney Todd
Midlo Theater Department Presents Sweeney Todd Musical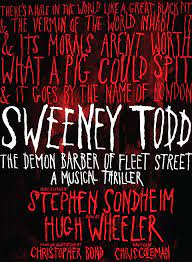 After COVID-19 restrictions and virtual learning put a pause on live theater productions, the Midlo Theater Department is pleased to resume their long-standing tradition of performing in front of in-person crowds with their spring with their production of Stephen Sondheim's Sweeney Todd: The Demon Barber of Fleet Street. 
The beloved 1979 Tony-award-winning musical tells the story of a barber named Sweeney Todd who is determined to get revenge on the judge who wrongfully accused him of a crime. With the help of a peculiar local meat-pie cook Mrs. Lovett, Sweeney Todd finds himself embarking on a violent, murderous path to achieve his vengeful goal. 
Eager to return to the stage, the cast and crew have already begun rehearsals as Midlo theater works to create a unique rendition of the classic narrative.
"I am so excited for the music — it's absolutely beautiful," senior John Shelton said. Shelton will be playing the character of Sweeney Todd.
Patrons will soon be able to purchase tickets for any one of the performances scheduled to take place on May 5, 6, 7, and 8 of 2022.
Cast List
Sweeney Todd – John Sheldon
Mrs. Lovett – Madelyn MacEwen
Anthony Hope – Cohen Steele
Johanna – Caroline Grabill
Tobias Ragg – Alexis Muse
Judge Turpin – Henry Moraski
The Beadle – Jake Khatcheressian
Beggar Woman – Paige Dudley
Adolfo Pirelli – Braden Haynes
Jonas Fogg – Matthias Kozusko
Townspeople/Police/Lunatics – Allison Shewmake, Brayden Thomas, Caitlyn Liu, Dyllan Burks, Gunnar McKee, Harper Gordon, Lane David, Lorelei Persinger, Matthew Babb, Paige Alley, Riley Krohn, Sofia Craig, Sophie Rose Marusco
Leave a Comment
About the Contributor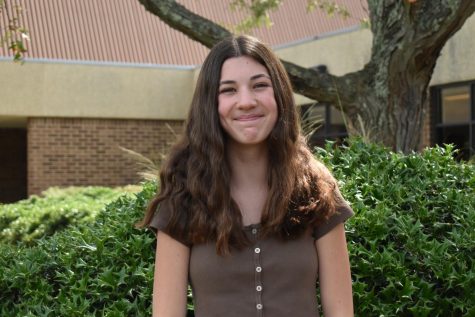 Leah Russo, Midlo Scoop Staff
Leah Russo, Class of 2024

Leah Russo is a sophomore who is spending her first year on staff writing a variety of articles, but mostly IB-related stories. ...