Tom Brady hangs up his cleats
NFL Player Tom Brady Retires at age 44
After twenty-two seasons playing in the National Football League, legendary quarterback Tom Brady has decided to retire and move on to the next phase of his life. Ultimately, his decision to step off the field was primarily due to looking out for his health and wanting to spend more time with his family. The choice also came at a time when speculations rose regarding the Tampa Bay Buccaneers possibly undergoing a roster turnover in the near future.
Brady played for the New England Patriots for twenty years and the Tampa Bay Buccaneers for the final two, and he is considered to be one of the main contributors to both team's successes over the years. He first entered the spotlight when he was drafted by the Patriots in the sixth round as the one hundred and ninety-ninth pick of the 2000s draft after roughly twelve quarterbacks were selected before him. Nevertheless, Brady would go on to successfully prove that every single team that passed up on him made a colossal mistake.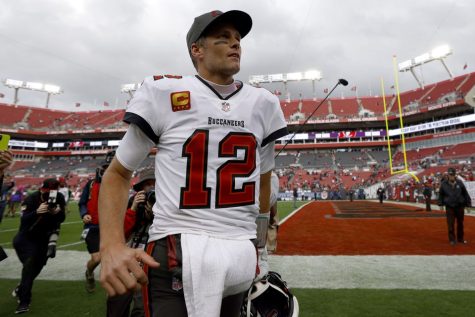 Even though this year marked Brady's last season playing in the NFL, he made it evident to spectators that he would not go out without a bang. The accomplished athlete ended his final regular season with an accumulation of a league-leading forty-three touchdowns and only six interceptions, while also coming out on top in the most passing yards and passing yards per game. Given that Brady transferred to the Buccaneers' team in March 2020, the program would finish with a record of 13-4 that placed them at the number two seed in the National Football Conference, one of two conferences in the NFL, and put them in the position of hosting their first playoff game since 2007 when they faced-off against the Philadelphia Eagles. Brady and the Buccaneers would eventually beat the Eagles 31-15 in dominant fashion.
However, they would end up losing in the divisional round to the Los Angeles Rams 27-24, making it Brady's last game as a quarterback in the NFL. Even though his last season playing professionally ended up falling short of both Brady's and the Buccaneer's preseason expectations, he still managed to sustain his great performance throughout the duration of this season. His distinguished efforts earned him an all-pro nod and the title of MVP.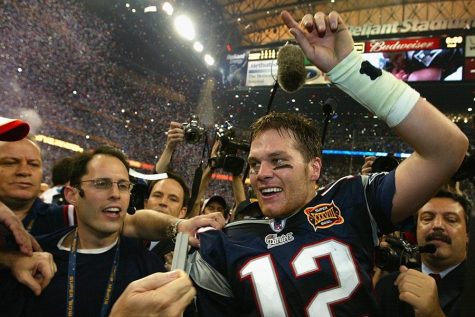 Brady managed to put together one of the greatest careers the sport has ever seen from a quarterback, which is undoubtedly unlikely to be replicated by another athlete. Throughout his illustrious career, Brady secured an all-time-leading seven super bowls with five super bowl MVPs as a starting quarterback of the Patriots and Buccaneers. This included Super Bowl victories against the St. Louis Rams, Carolina Panthers, Philadelphia Eagles, Seattle Seahawks, Atlanta Falcons, Los Angeles Rams and the Kansas City Chiefs. In addition, he collected three MVPs, two Offensive Player of the Year awards, three All-Pro selections, fifteen Pro-Bowl selections, a Bert Bell Award, Comeback Player of the Year award and was selected for the Hall of Fame team in the 2000s and 2010s. Furthermore, Brady also stands as the active all-time leader in passing yards (84,520), passing touchdowns (624) and passes completed (7,263).
"I am privileged to have drafted and coached Tom Brady, the ultimate competitor and winner," New England Patriots coach Bill Belichick said.
Patriots owner Robert Kraft also acknowledged Brady's stellar performance over the years when stating "Words cannot describe the feelings I have for Tom Brady, nor adequately express the gratitude my family, the New England Patriots and our fans have for Tom for all he did during his career. I have the greatest respect for Tom personally and always will. His humility, coupled with his drive and ambition, truly made him special. I will always feel a close bond to him and will always consider him an extension of my immediate family."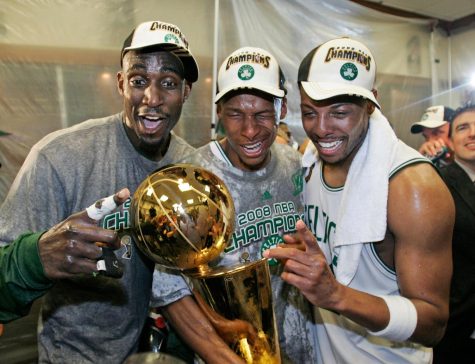 There is no telling what professional football will look like after Brady's two-decade reign. He played perhaps the toughest position in a sport and was able to consistently give a top-level performance. By doing so, he redefined an era of extremely rapid growth for the NFL. With Brady's play on the field impacting and changing the world of football, it would then coincide with Boston's nickname of "titletown" as he transformed the city's sports and made various teams relevant again. Other professional programs that were able to emerge victorious in their respective championship series after the Patriots ascension were the Boston Red Sox who won their first World Series since 1918 in 2004, Boston Celtics winning their first NBA Finals since 1986 in 2008 and the Boston Bruins with their first Stanley Cup win since 1972 in 2011. Though each of these teams was successful on their own due to excellent roster construction and having a stable organization, Brady and the Patriots were able to kick-start a decade-plus of Boston teams coming out on top. With that in mind, Brady's intangible effect on the game of football led him to become one of the best quarterbacks of his generation.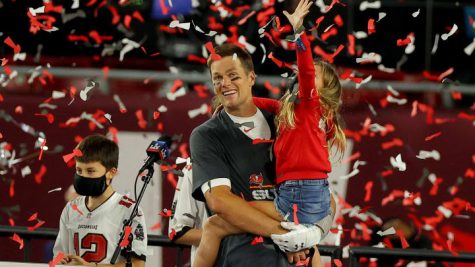 With Brady deciding to step away from football, many have come to wonder what his plans for the future are. As of now, Brady is focused on his family, yet he is also interested in pursuing other business ventures and possibly joining the broadcast booth. According to PEOPLE magazine "there are a lot of projects in the works and he also has crazy offers from networks who want him to be a broadcaster. Tom wasn't focused on broadcasting at all, but he's getting so many offers and they're projecting these huge salaries, in the tens of millions of dollars range."
No matter the course that Brady decides to embark upon, he has earned the highest respect from his contemporaries and the public at large as he walks away from the sport of football, leaving behind an undeniable impact.
Leave a Comment
About the Contributor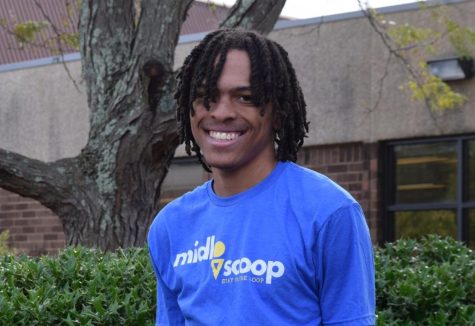 Huntur Brockenbrough, Sports Writer
Huntur Brockenbrough, Class of 2024

Huntur Brockenbrough has been on staff for two years and is a sports writer this year. Outside of school, he enjoys...