Chasing Her Dream
Spotlight on Marisa Ruotolo
Basketball? Soccer? Football, golf or tennis? No thanks, Marisa Ruotolo would rather train for triathlons. Ruotolo dreams of surpassing her personal records and representing the United States in the Olympics competing in the triathlon competition, a three part race comprised of swimming, cycling, and long-distance running. Triathletes go through intense training and workouts for each of the three events.  Not only are triathletes trained as quick swimmers, cyclists, and runners, a triathlete must make quick transitions from one section of the race to another.
Ruotolo began her journey through this grueling sport at only 8 years old, when her mom encouraged her and told her it would be a great way to meet friends. Ever since, she has trained hard every single day. "Sometimes my mind brings me down more than my actual body does," Ruotolo says as she describes her triathlon training experiences. Her favorite section of the race is the biking portion; "it feels like I have more power on a bike because I feel like I'm actually going somewhere," she shares. "The feeling of going farther and faster always gets my heart pumping."
"You may not feel it during the race, but you definitely feel it at the finish line," says Ruotolo when describing the joy felt when finishing a triathlon. Marisa Ruotolo plans to push herself to perform her very best and to exceed her own expectations; this drive moves her forward toward her goals.
About the Writer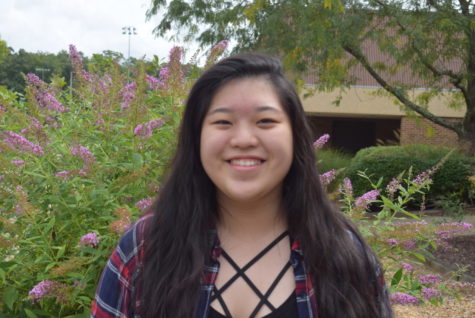 Anna Chen, Midlo Scoop Staff