Catching up with Midlo's clubs
Spotlight on: Midlo's Clubs
Many of Midlo's clubs have continued to work endlessly on formulating new ideas and staying active throughout both virtual and hybrid learning. Throughout the struggle of engaging students through a screen, extracurriculars have successfully continued holding meetings for their members. Here's what some of Midlo's clubs have been up to recently:
Book Club
Midlo's book club has continued to have monthly meetings throughout virtual school for their avid readers to discuss books. Having meetings virtually has allowed them to have more flexibility between the four co-sponsors. They have been able to read multiple different books in each genre. For their next meeting, members have the option to choose one of the mystery books, Sadie or A Good Girls Guide to Murder to read for the month of May. 
Forensic Speech and Debate Team 
Forensic Speech and Debate have carried on with their normal schedule of competitions at: County level, VHSL Regionals, Super-Regionals and States. In addition to these competitions, they have joined the Catholic Forensics League to compete in extra competitions so that they have extra experience.
French Club
After taking a break from meetings during virtual instruction, French Club has had its first meeting in the spring. Taking place right before Earth Day, the French lovers learned about ways to live more sustainably, Earth Day French vocabulary, and even got to make their own miniature Eiffel Tower.
Future Business Leaders of America
FBLA has continued to make an impact at Midlo as the largest club. In March, they created goody bags for FBLA week, containing candy, snacks, and coupons, that were delivered to their members' doorsteps. Along with the goody bags, they've consistently held virtual meetings with guest speakers.
Girls Who Code
Girls Who Code (GWC) is a group led by girls who are interested in coding and STEM fields. The purpose is to close the gender gap in technology and change the image of what a programmer looks like and does. Most of the computer classes contain boys, so they encourage girls to join these classes as well by giving them a little bit of an experience of how coding works and what it feels like to go into STEM fields. They don't actually code, but learn the basics of it and familiarize themselves with it. They have been running virtually throughout this year and are a relatively small group with astounding energy. They meet once a week to discuss, inspire and learn from each other.
Language Honor Societies
The language honor societies have started inducting new members for the spring. The Société Honoraire de Français (French honor society) inducted its new members after school on April 22. The Sociedad Honoraria Hispánica (Spanish Honor Society) will induct its new members on May 10th. Delta Phi Alpha (German Honor Society) will induct members in person shortly after that, on May 12th.
Latin Club
Latin Club has taken an initiative to keep meetings creative throughout virtual and hybrid school. On April 21, they masked up and went to the Midlothian Mines to have a Latin-themed scavenger hunt. By using the app Goosechase and clues written in Latin, they got to bond over their love of the Latin language.
Model UN
Model UN has continued to hold conferences virtually. In late March, they participated in a massive conference with Maggie Walker via Google Meet.
Orchestra Club
Every week, Mr. Fletcher holds in-person rehearsals after school for anyone in orchestra. This new club gives students an opportunity for students to connect with other string players.
Paws for a cause
Because of COVID-19, Paws for a Cause has been limited with what they're allowed to do, but have started planning for volunteering and bringing therapy dogs into Midlo for next year. In April, they created a supply drive for the Richmond SPCA. From collecting toys to unopened food, they're helping cats and dogs at animal shelters. In their supply drive, they collected over 215 pounds of dog and cat food, over 8 pounds of cat and dog treats, 380 dog/puppy pads, and tons of toys, zip locks, chicken stock, along with many other supplies. At their most recent meeting, they discussed the success of the drive and ordered PFAC shirts to wear in the future when they volunteer at animal shelters.
Student Council Association
SCA has been preoccupied with helping to plan and execute Midlo's "Promenade." From gathering volunteers to making banners, SCA organizes many events. An important part of their job is "keeping students informed" and answering questions and advocating for students on various issues. Recently, they've added an emphasis on making sure that all students at Midlo feel included.
Yoga Club
"Yoga Club has met faithfully all school year long," club sponsor, Ms. Heather Murfee said. At the beginning of the year, yoga lovers gathered biweekly to practice yoga together. Now, they meet before school every Friday and watch YouTube videos for public use. Murfee added that they have started to plan for next year when they can "improve the mind-body connection" while increasing strength and flexibility.
Leave a Comment
About the Writers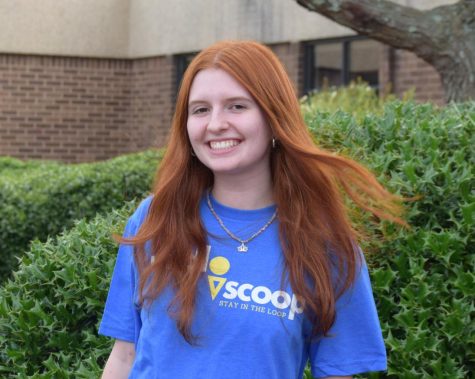 Quinn Downing, Editor-in-Chief
Quinn Downing, Class of 2023

Quinn Downing has been on staff for four years and is Editor-in-Chief. Outside of school, she loves traveling, reading...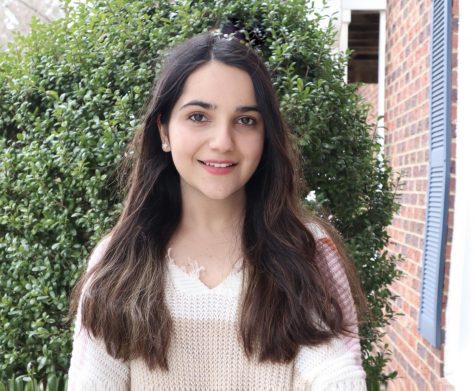 Mannal Javeed, Midlo Scoop Staff
Mannal Javeed, Class of 2021