Model UN visits Maggie Walker virtually
On Friday, March 26, Midlo's Model UN club assembled in Zoom, dressed in classy attire, with about 200 other participating students in a series of break-out rooms.  Model UN serves as a roleplay-like scenario where students  represent a country and can participate in creating solutions for real-world problems.  The evening began around 4:00 p.m. with the opening ceremony, then shifted into the first conference.  Students dispersed into separate Zoom rooms with their specific committees.  After a short dinner break, students came back for their second conference, which ended around 9:30 p.m.  This year, the money raised from the conference was donated to Comfort Zone Camp, a charity that devotes time to children grieving the loss of a parent or loved one.
Sophomore Aaron Liu stood out from the conference attendees, speaking his mind and sharing his thoughts on the given problems.  He was awarded the Verbal Commendation award, which "was essentially given for active participation in the conference," Liu said, adding, "I had the privilege, even in a virtual format, to work with some of the brightest students of various high schools in the [Special Political] committee and am grateful for the support that was given by our school and Model UN club."
On the second day of conferences, students were presented with guest speaker, Ghazala Hashmi, who is the first Muslim/Asian American to serve on the Virginia Senate.  "Her message was transparent and inspiring for all," Model UN Sponsor Monica Van Arsdale said.  Model UN President Bella Vanderborg thought "the conference was really fun. I do wish it was in-person this year, but of course, COVID-19 changed everything. It was my first conference with Maggie Walker since last years' was canceled, but I think it just made it more memorable for me." Vanderborg represents California's Natural Resources as Secretary Wade Crowfoot.
Over a series of many conferences, Model UN finished their conference by attending a virtual awards ceremony and closing webinar.  "This was a very entertaining event to participate in," Liu said.  Vanderborg added "I was definitely nervous since we had so many new members. I think they did amazing and I'm so excited to work with them again next year." Model UN encourages people to explore the educational simulation of diplomacy and international relations.  "It's super fun and I'm so glad I got the opportunity," Vanderborg said.  Listed below are the committees that each student chose to represent.
General Assembly
David Versch – Economic & Social Council: Germany 
Benjamin Ogunde – Disarmament & International Security Committee: Canada
Aaron Liu – Special Political & Decolonization Committee: Germany
Specialized Agencies
Melanie Jensen – Council of Tsar Ivan IV: Mikhail Cherkassky
JD Railsback – Silicon Valley Tech Giants: Lee Kun-Hee (Samsung)
Paul Miller – Transitional Military Council of Sudan: Ahmad Al Rabia
Ashar Qureshi – Harry Potter: Draco Malfoy
Crisis Committee
Lola Quraishi – Banana Republic War Fruit Companies: Oscar Wilder Underwood
Myles Bond – JCC Banana Republic War: Central American People: General Mariano Serrano Muñoz
Bella Vanderborg – Ad Hoc: Position 4
Leave a Comment
About the Contributor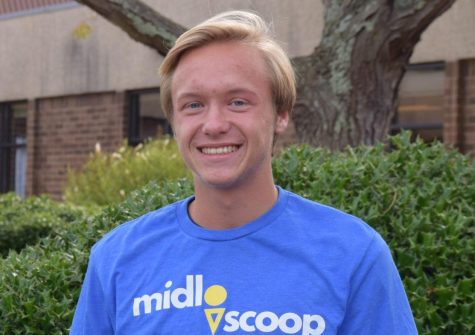 Kyle Reeder, Multi-Media Editor
Kyle Reeder, Class of 2023

Kyle Reeder has been on staff for four years and is the Multi-Media Editor. Outside of school, he runs cross country and...