FBLA delivers goodies to members
Tables lined with Chick-fil-A used to greet members at meetings of Midlo's Future Business Leaders of America (FBLA) club. Of course, this was yet another thing that this year's remote learning put an end to. New club members had only heard stories about the tables laden with treats in the days of old, but fortunately, the FBLA executive officers decided their members deserved some normalcy, and what better way to create that than to bring the treats to the members' homes. Members were shocked and surprised to find packages filled with coupons to Marco's Pizza and Chick-fil-A, as well as small packaged candies and snacks. 
While FBLA does not meet in-person or as often as in normal years, they continue to host virtual meetings with guest speakers. To further the members' engagement in the club, the executive team of FBLA met over Google Meet with sponsor Ms. Yvonne Mullins to discuss new ideas. All members pay $10 dues at the beginning of the year and the executive team "felt it extremely important to let our members know that their $10 dues paid for their state and national membership, but we also wanted to give back to those members," Mullins said. The executive team decided that in honor of FBLA Week, they would deliver the goody bags to members.
To prepare the bags, executive officers arrived at Room 330 and packed 186 bags full of coupons and treats for all FBLA members. The membership roster was then divided into six neighborhood groups and each executive member took a neighborhood to deliver the bags. Members were so happy to receive their packages and sent out their gratitude to Ms. Mullins. "I was extremely surprised to find the FBLA bag of goodies on my doorstep while an ice-storm was about to hit. Receiving this incredible wealth of treats would have been great at any time, but knowing that I would be able to enjoy the snacks on a snow day made it all the better. I am seriously impressed with FBLA, and this just took it to a whole new level," sophomore Brennan Lane said.
"Next year we hope to see our members in person with great club meetings throughout the year, especially during FBLA Week. Until then, enjoy your candy, snacks, and free food. Thank you for supporting Midlo FBLA with your membership and your involvement!" Mullins said.
Leave a Comment
About the Writer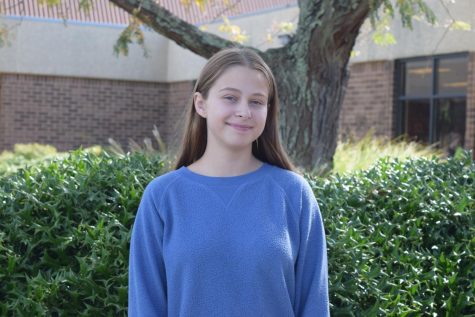 Ava Gay, Midlo Scoop Staff