Ms. Hargrave receives March Employee of the Month award
March 2021 Employee of the Month: Morgan Hargrave
Chemistry teacher Ms. Morgan Hargrave was awarded March Employee of the Month because of her nonstop commitment to Midlo, both in the classroom and out. After graduating from Virginia Commonwealth University with a bachelor's degree in chemistry and a master's degree in teaching, Hargrave began her teaching career teaching high school chemistry. Now she is an essential part of Midlo's faculty as a Student Council Association (SCA) sponsor. She is also responsible for orchestrating numerous events at Midlo, such as homecoming, the end-of-year picnic, and this year's "Prom"enade occurring on May 1, 2021. While balancing virtual and hybrid instruction can be challenging, one of her students, Sophomore C.J. Mierchuk, says she has been "very adaptive and handled this difficult year with grace." 
What does receiving the Employee of the Month Award mean to you? 
Receiving EOM really means so much, because this year has been a challenge.  Sometimes being a teacher can be thankless, so it feels really nice to be recognized and to know people SEE my efforts.  Now I feel extra motivated to keep working hard for my students and Midlo as a whole!
Who inspires you most throughout your day-to-day life and why? 
Cliché, but my mother is my biggest inspiration. She's always persevered during the hardest of times and sacrificed whatever to give my sister & me the best life possible.  She's my rock and I'll never forget what she's done for us <3
What is your favorite part about being a teacher here at Midlo? 
Midlo is such a welcoming and supportive community.  From admin, to teachers, to families — Midlo is full of folks that are always willing to help.  I also LOVE the school spirit.  The pep rallies here are unmatched!
What's something no one would guess about you? 
There are actually a couple of things: I'm a huuuuuuge fan of Hamilton (even though I'm still learning all the words). I also weightlift after school pretty much every day.  Staying active is very important.  Lastly…… I'm a GREAT aunt before the age of 30!
About the Writer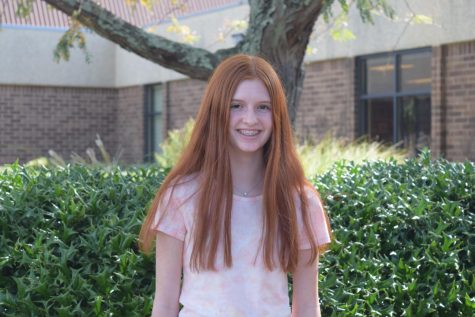 Quinn Downing, Midlo Scoop Staff
Quinn Downing, Class of 2023