Loretta Speller earns December Game Changer Award
CCPS Game Changer: Loretta Speller, Midlo School Counseling
Midlo's Counseling Coordinator, Ms. Loretta Speller, received the December CCPS Game Changer Award for her game-changing work in the Midlothian community. Currently in her fourth year as a guidance counselor for Midlothian High School, Speller has earned 2020 CCPS Counselor of the Year and is the guidance counselor for all International Baccalaureate students. From initiating career events to creating charity projects and running a 5k, Speller continues to empower Midlo by going above and beyond.  
How did you celebrate getting the award? 
I celebrated with my team. I would not have received the award if not for them.
Who inspires you the most?
Being able to help students inspires me. 
What does the Game Changer Award mean to you? 
The award means a lot to me because it lets me know I am having a positive impact on the lives of students and families that I work with.
What's your favorite part about being a counselor? 
My favorite part of being a counselor is working with students. I love talking with them and helping them make plans, problem solve and offering ways they can take care of themselves socially, emotionally, mentally and academically.
What do you think is the biggest impact you've made on Midlothian? 
That's a tough question! I think the biggest impact has been some of the fresh ideas and approaches to things that I've brought.
Congratulations Ms. Speller!
About the Writer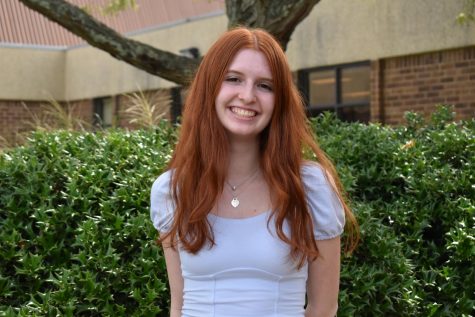 Quinn Downing, Editor-in-Chief
Quinn Downing, Editor-in-Chief, Class of 2023