Midlo makes beanies for babies
Many hospitals have a standard procedure of giving each newborn baby a hat directly after birth. Clinical nurse specialist Rachelle Sey, explains,"Newborns typically have a large head compared to their body size, allowing for more heat to be lost."
To help hospitals, Ms. Loretta Speller, Midlothian High School's Head of School Counseling, decided to organize a charity project to make handmade beanies, donating her time to crochet and knit these heat-saving hats for newborn babies and encouraging others to do so as well, as part of the #MidloCares initiative to benefit the Midlothian community.
If any students or families wish to contribute crocheted or knitted beanies, please drop them off in the main office no later than Friday, December 4, 2020. The goal is to send over 100 beanies to local hospitals in December. This opportunity creates a way to get involved in community service initiatives that directly benefit the Midlothian area.
To learn how to crochet or knit a hat for newborns visit:
Leave a Comment
About the Contributor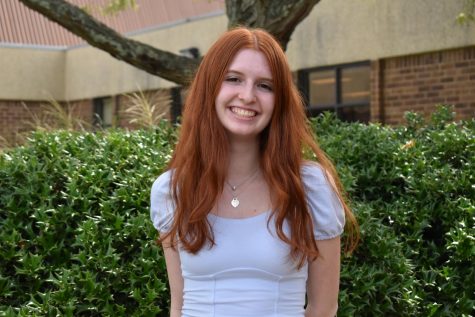 Quinn Downing, Editor-in-Chief
Quinn Downing, Editor-in-Chief, Class of 2023

Junior Quinn Downing has spent three years on staff, writing several student life articles.  She enjoys...