Hunter scores way to UVA
Matthew Hunter commits to the University of Virginia for Men's Soccer.
Senior Matthew Hunter found his passion for soccer at the young age of five. He played with Chesterfield United until the age of 13, then went on to play for the local academy team at Richmond United. With the rigorous training and schedule of Richmond United, Hunter has developed his skills over the past four years, competing in tournaments all across the country. He plays the positions of outside-back, wing-back, and center-back. 
Throughout the years, Hunter has crossed paths with coaches who have all had unique perspectives about soccer. Each contributed to his playing style and left him with memorable lessons. Alongside his coaches, his teammates have also pushed Hunter to work hard. At the beginning of the pandemic, training came to a halt, but the downtime allowed Hunter to focus on conditioning.
From a young age, Hunter had dreams of playing at the collegiate level. His determination to play among some of the greatest pushed him to work on and off the field. Hunter pushed himself academically by taking rigorous classes at Midlo. This fall, his hard work will pay off as he prepares to attend the University of Virginia. The Division I school offers a plethora of sports and majors. Hunter said, " I love competition, and the chance to compete with and against some of the best players in the country has always been a dream of mine."
As for his early decision acceptance into UVA, Hunter never doubted he was making the right choice. "There are so many reasons for choosing UVA. The three most important were the quality of academics, the student life on grounds, and its proximity to home." Since UVA had always been his dream school, "when I accepted early decision, that was a dream come true. I still wanted the chance to play soccer, so I reached out  to the coaching staff after my acceptance, and after some conversation, I was offered a roster position." Although he has not yet declared a major, after his second year, Hunter plans on applying to McIntire School of Commerce.
Congratulations, Matthew Hunter!
Leave a Comment
About the Contributor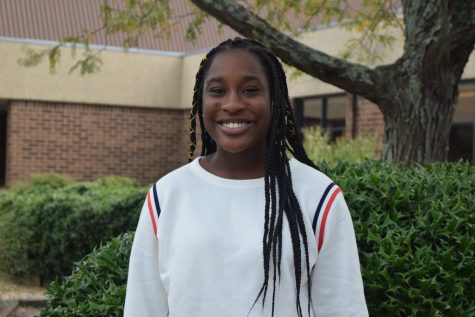 Zinzi Symister, Copy Editor
Zinzi Symister, Copy Editor, Class of 2021