September Students of the Month
Matthew Dempsey and Elli Perkins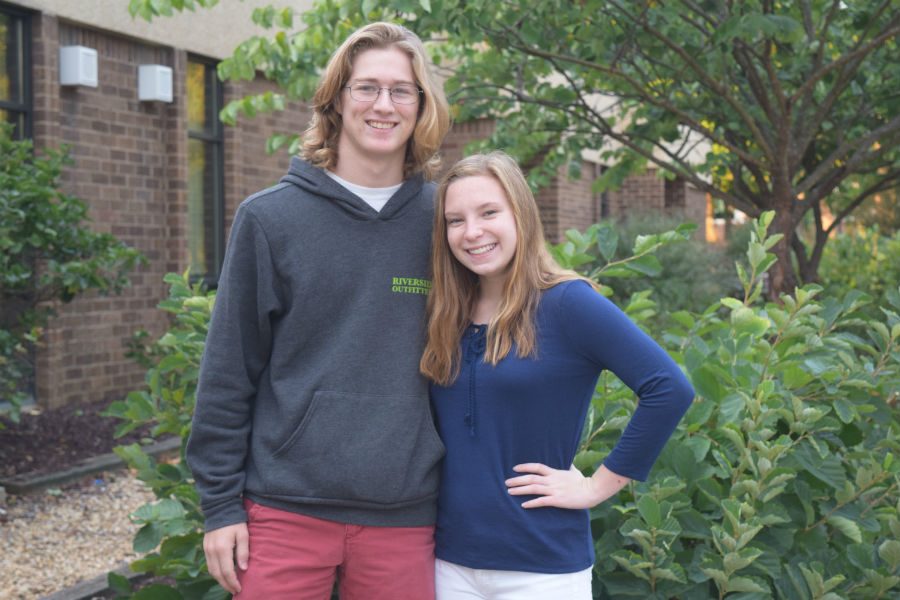 Congratulations, September Students of the Month!
Countless staff members have observed the September male student of the month helping around the school in a variety of ways, particularly at orientation.  Along with many other students at orientation, he served as a helpful sidekick.  However, this fine young man went above and beyond when he stayed late helping our PTSO clean up.  His teachers have reported that he is always kind and that his helpful attitude extends to the classroom as well, where he is always willing to assist.  Congratulations to our September Male Student of the Month, Mr. Matthew Dempsey.
Our September Female Student of the Month spent many hours at Midlothian prior to the start of school painting and beautifying our school's courtyard.  At orientation, she, along with her senior class officers, helped organize an outstanding presentation in the auditorium. She goes out of her way to make our new students feel welcome. She also supports other Midlo organizations as an officer, an active member, as well as a class leader.  Her efforts don't stop at the school level, as she serves as an excellent representative for Midlo on the Superintendent's Student Advisory Group, even being recognized by our new superintendent.   We are proud to announce our September Female Student of the Month, Ms. Ellie Perkins.