It's A Wonderful Life cast adapts to COVID restrictions
Virtual Production of It's A Wonderful Life
Every winter the Midlothian Theater Department puts on a production. Last year, a group of talented students performed Puffs, and the year before that, The Curious Incident of the Dog in the Night-Time. With COVID-19 cases on the rise, the Midlo Theater Department will approach the 2020 production differently than ever before. Unlike traditional in-person plays, It's A Wonderful Life takes on a new virtual experience.
This year, students auditioned for the show by sending in pre-recorded videos. After the release of the cast list, students got straight to work. Rehearsals of the play changed from the traditional in-person to a Google Meet. The virtual process brings difficulties upon both the actors and directors. Technical difficulties, such as: internet connection disruptions, sound difficulties, and computer glitches, often slow down rehearsal. Sophomore Kathryn Duval reflects on the struggles of virtual rehearsals by stating, "Rehearsals and performances being all virtual can make it a lot harder to act. It's difficult performing virtually because of computer problems and actor delays."
All cast members push through the challenges to ensure the play runs as smoothly as possible. Sophomore Anna Ganz explains how virtual rehearsals work by sharing, "we have to practice in front of a blank wall. The point of the show is that it's being performed in a recording studio to be put on the radio." As the Midlo community anticipates the release of the play, Kinsey Sullivan, one of the senior directors, along with Anya Ruzika and Lara Brinkman, states, "We are recording it and also doing a live radio broadcast." 
Despite the struggles, the cast has not let the pandemic dim their spotlight.  Caroline Grabill, who will play Violet Bick, shares, "I'm definitely most excited about getting back into theatre and being in rehearsal."  Although COVID-19 has put a wrench in the original plans and process, the Midlo Theater Department proudly tackles the experience head-on. As the saying goes, the show must go on.
Leave a Comment
About the Contributor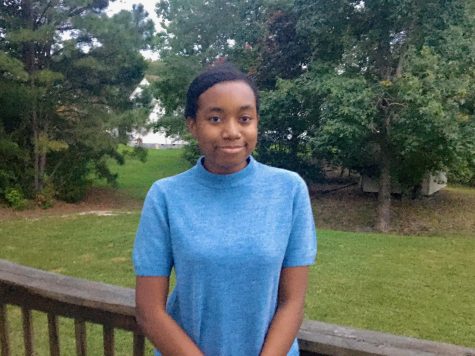 Camryn Turner, Midlo Scoop Staff
Camryn Turner, Midlo Scoop Staff, Class of 2023