Midlo teacher Tetterton recounts unique teaching origins
Spotlight on: Mr. Samuel Tetterton
World language teachers must master a foreign language, and have the ability to articulate it in an easy-to-understand way for teenagers. Yet the average world language teacher does not have extensive language experience outside their own country. Not so, Mr. Samuel Tetterton, who spent almost two years in Mexico serving as a Christian missionary. Before his experiences in Mexico, Tetterton had no intention of becoming a Spanish teacher, but he quickly fell in love with the language and its culture. As a first-year teacher, Tetterton's hands-on teaching style provides an alternate learning method that delights his Spanish students.
Tetterton left for Mexico as a twenty-year-old college student with a desire to help the country's people. He ran youth groups, taught gospel lessons in people's homes, and taught beginner English classes. "I went to Mexico without knowing much Spanish at all. It was kind of one of those sink or swim instances. Learning a language doesn't work for everybody that way, but it worked for me. If I didn't learn how to speak, then I wouldn't have been able to eat," Tetterton said. His experiences help him relate to the struggling Spanish student, as he didn't learn and succeed in a classroom environment. Only when he stepped onto foreign soil and took part in real world conversations was he able to pick up the language.
After his life-changing experience in Mexico, Tetterton went back to school at Southern Virginia University where he majored in Spanish and minored in Education. He graduated in the Spring of 2019, and is now a proud member of the Trojan family. With his unique experience in Mexico, Mr. Tetterton is able to connect with students of all learning types, teaching the language he loves.
About the Writer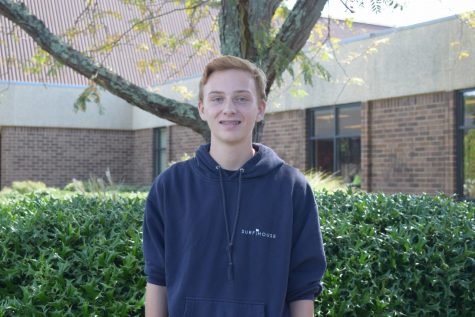 James Galloway, Midlo Scoop Staff
James Galloway, Class of 2023