Anya Ruzicka inspires students as September Student of the Month
Spotlight on: Anya Ruzicka
Congratulations to Midlo's September Student of the Month, Anya Ruzicka! The Midlo IB senior always has a positive attitude, dynamic energy, and a willingness to help everyone. At the beginning of the year, Anya took charge and created a slideshow to welcome freshmen with the Trojan Nations Sidekicks. She orchestrated the whole project, and it turned out absolutely amazing. She contacted Sidekicks, gave them the directions, put all the different videos together, and created a fun slideshow, proving that she is a fantastic project manager.
Regarding earning the September Student of the Month, Ruzicka expresses that she feels "incredibly humbled, honored, and excited!" Ruzicka's gratitude for everyone in the Midlo community amplified, and she wants to thank "all the administrators and teachers, especially Dr. Abel and Dr. Bowes," and she especially wanted to recognize Mr. Mark Spewak for "all of his amazing support all four of [her] years at Midlo."
Ruzicka's involvement in the Midlo community includes acting as the co-director for the Fall Virtual Show, It's a Wonderful Life: A Live Radio Play, the Director for the Committee for Prospective Midlo IB Students, and running a day camp called CampCONFIDENCE. After graduating from Midlo, Ruzicka plans to major in theatre, education and English in college with the goal of becoming a high school theatre teacher.
Congratulations, Anya!
About the Writers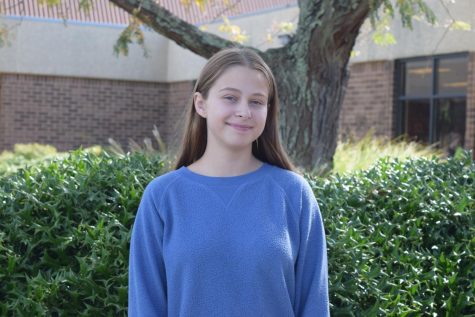 Ava Gay, Midlo Scoop Staff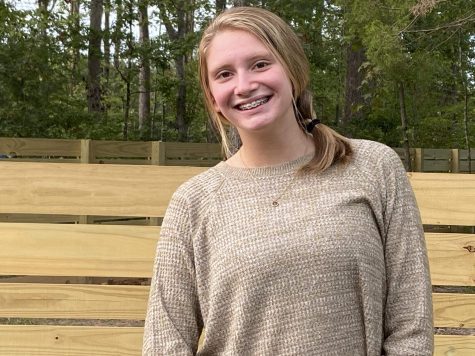 Reagan McAdams, Midlo Scoop Staff
Reagan McAdams, Class of 2023