Foster receives FLAVA Novice Teacher of the Year Award
Ms. Hannah Foster wins the FLAVA Novice Teacher of the Year Award for the 2019-2020 school year.
Every year, the Foreign Language Association of Virginia (FLAVA) holds a conference to recognize exceptional teachers. Although the conference was held virtually this year, FLAVA awarded the Novice Teacher of the Year Award to Midlo French teacher, Ms. Hannah Foster. Foster teaches French 3-5, as well as IB and AP French, and is currently in her third year of teaching at Midlothian High School. In order to qualify for this award, a teacher has to teach K-12 and must apply in their first or second year of teaching. The teachers also submit a folder that includes: sample lesson plans, a personal statement, rubrics for projects, projects, and letters of recommendation written by students and colleagues. Then, a panel comprised of members of FLAVA decide which applicant wins after studying their portfolios. The award goes to an excellent teacher with a strong love for learning and teaching language.
How did you celebrate winning the award?
I actually got take-out from the French restaurant Can Can Brasserie in Carytown.
What's your favorite part about teaching French?
It's hard to decide! Aside from working with students, I really enjoy being able to talk about something I love every day. I get to share my interests with others, and I find that very rewarding. I also think it's important to learn about other communities and cultures, so I like being able to teach students more about the world around them.  
What's something no one would guess about you?
I've actually always been terrified of public speaking. I would get so nervous before school presentations. I don't have that problem as much now.
Félicitations, Ms. Foster!
About the Writer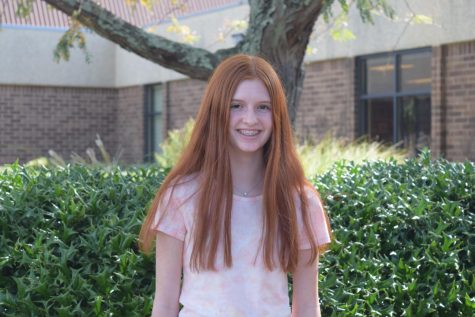 Quinn Downing, Midlo Scoop Staff
Quinn Downing, Class of 2023