Midlo greets Ms. Britten
Ms. Mary Britten joins the Midlo English Department
With the start of the virtual 2020-2021 school year, Midlothian High School welcomes a new English teacher, Ms. Mary Britten. After graduating from Virginia Tech as an English major, Britten taught in Addis Ababa, Ethiopia for a year. Following her experience teaching abroad, she moved on to work in Tennessee and Georgia, educating various grades. Now, in her fifth year of teaching, Britten teaches honors and comprehensive 9th grade English at Midlo. Although she has traveled around the world, Britten plans to ground herself in Midlothian.
What inspired you to become a teacher? 
I've wanted to teach for as long as I can remember, and I've always loved school (mainly the social aspect). However, I didn't always love my teachers, so I took an interest in figuring out how school could be more entertaining. When I was in college, I was "undecided" for 2 years…just trying to feel out each subject (I don't advise doing this). I fell in love with one of my Shakespeare classes, so I chose English! The rest is history.
How do you spend your time outside of school?
I spend a lot of time walking my dog, Willow. I've just started investing in a home gym, so I've been working on my fitness. I do a lot of reading on my hammock, and I also spend a lot of time visiting with friends.
What are some of your hobbies?
Reading, playing or coaching volleyball and/or basketball, dancing, and trying to become famous on TikTok (@mbbritten).
What's something that no one would guess about you?
I used to have dreams of becoming a Broadway actress, even though I can't sing (depending on who you ask). I was also a choreographer for my sorority in undergrad.
Describe your ideal vacation.
Definitely in the mountains. All I need is a secluded cabin with a view near a lake, a hammock, some local eateries, a sweater, and good people with me. Is that too much to ask?
About the Writers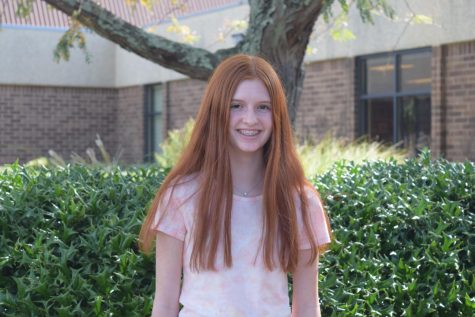 Quinn Downing, Midlo Scoop Staff
Quinn Downing, Class of 2023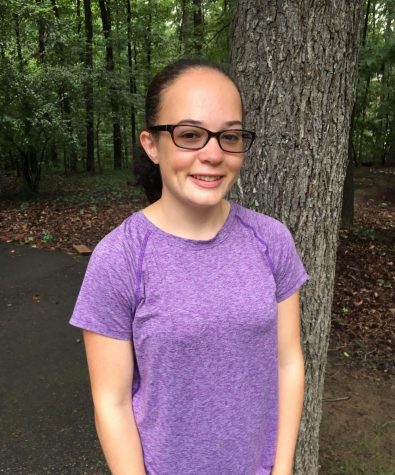 Megan Larose, Midlo Scoop Staff
Megan Larose, Class of 2022