Midlo library hosts virtual pumpkin carving palooza
The Midlothian Library boost holiday spirit with a virtual Pumpkin "Carving" Contest.
With Halloween just around the corner, the Midlothian High School Library sponsors its first ever virtual Pumpkin "Carving" Contest for all students to enjoy. Given the current Covid-19 restrictions, the event serves as a unique way to celebrate the upcoming holiday. 
For the past three years, the local Kroger has kindly donated miniature pumpkins, giving the library, which provides all necessary art supplies, the ability to host its pumpkin painting event full of good company, tasty treats, and fun music, which has quickly become an annual tradition for the Midlo students. However, due to the unprecedented start to the 2020-2021 school year, librarians Mrs. Heather Murfee and Mrs. Emilia Evans diligently worked to fulfill a void dearly missed by those who consistently participate in the library's cheerful holiday celebration. In an effort to boost the morale of the Midlo community, the librarians led the way in crafting a festive outlet, as the library "still wanted to be able to connect with students and get them involved," explains Mrs. Emilia Evans. 
By visiting the library's detailed Canvas page or the Midlothian High School Library website, students can access pre-made pumpkin templates to unleash their inner holiday spirit. Whether one chooses to utilize paint, markers, crayons, glitter, or even craft a digital design, all pumpkins must focus on a book of one's choice. The library encourages all contestants to submit their entries by Monday, October 26, 2020, at the latest through Canvas or by tagging @MidloHSLibrary on social media, as they will announce the winner on Friday October 30, 2020. The individual with the best literary pumpkin will receive a candy bar bouquet to commemorate their innovative take on a classic Halloween activity. 
Striving to act as a means of support, Midlo Library aspires to continue its mission of conducting various themed events as the school year progresses, granting students opportunities to cope with the challenges that accompany online learning until in-person sessions return. 
Leave a Comment
About the Contributor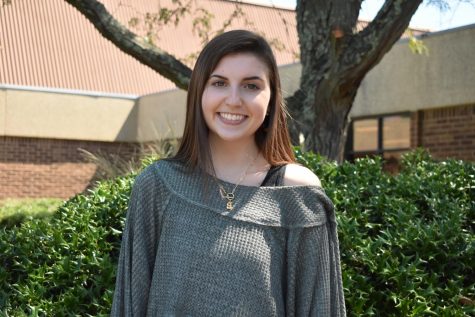 Bridget Tracy, Editor-in-Chief
Bridget Tracy, Editor-in-Chief, Class of 2022

Senior Bridget Tracy has been on staff for three years, and continues to write high-interest articles,...