Ms. Sapp joins the Midlo family
Spotlight on: Ms. Kismiya Sapp, Dean of Students
As the 2020-2021 school year begins, Midlo embraces the newest addition to the administration team, Ms. Kismiya Sapp, the new Dean of Students. Sapp attended Old Dominion University, where she studied business administration with a focus in marketing. Throughout her time at Old Dominion University, she became heavily involved as a senator for SGA and a leader for FOCUS, a campus ministry. These activities led her to realize that she wanted to become a driving force for change and pursue her passion for "helping others accomplish their goals." After earning her Bachelor's Degree, she began her career at the Carver College and Career Academy, where she taught Business Marketing for four years and led as a department chair. Currently, Sapp pursues her Master's Degree in supervision and leadership at the University of Virginia.
As the new Dean of Students, how do you feel you will make a lasting impact on Midlo?
I hope to support teachers so that they have the opportunity to create innovative and exciting lessons that will engage students and help them reach unimaginable learning goals.
If you could travel anywhere, where would you choose? Why?
I would travel to Israel to learn more about Hebrew culture and examine historical artifacts and landmarks. 
Who is your biggest inspiration? Why?
My mother is my greatest inspiration because she has taught me that family is your greatest asset. She has always preached and led as an example about how to refocus and develop a plan when faced with challenges. 
Welcome to Midlo, Ms. Sapp!
About the Writer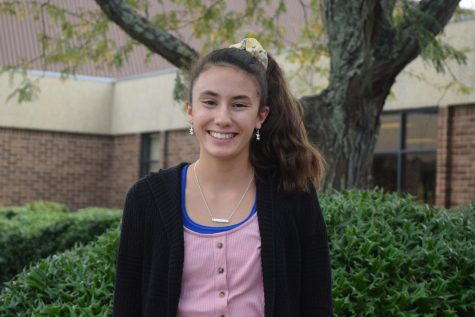 Katherine Krievs, Editor-in-Chief
Katherine Krievs, Editor-in Chief, Class of 2021