Schwan strings his way into the All-National Guitar Ensemble
Spotlight on Rhys Schwan's music
Midlothian senior Rhys Schwan started playing the guitar at the age of seven. After watching his older brother learn the piano, Schwan decided he wanted to play the guitar out of spite. However, his dad encouraged him to learn and listen to the guitar by playing Classic Rock. Soon enough, Schwan learned how to strike a couple chords and, eventually, play a few songs. Little did he know that his love for the strings would continue to grow.
Schwan joined the Midlothian Middle School Orchestra in the sixth grade, then progressed to the high school  orchestra, where he played the bass until his junior year. For special school events, such as the Holiday Concert and Spring Concert, he soloed with his electric guitar. This practice in front of a live audience gave Schwan the courage to audition for the All-Virginia Guitar Ensemble.
His love for music did not stop at the four walls of the school. At an Alice Cooper concert, Schwan stood in awe, as Nita Strauss, the lead guitarist, shredded cords effortlessly. Following the concert, he knew it was time to buckle down and take his craft more seriously. From then on, Schwan practiced his guitar daily for hours, trying to pin down his technique. In the summer of 2019, Schwan took a trip to Iceland; while on vacation, he visited the Icleandic Museum of Rock 'n Roll, which allowed him to see rock music through a different lens, ultimately growing his knowledge of the genre.
Before the school year came to a halt in early March, Schwan received news of his acceptance into the All-Virginia Ensemble. He then aimed for the All-National Guitar Ensemble, the most selective guitar ensemble in the nation. In July, the long-awaited email arrived;  Schwan earned a seat. "I was very excited to get into this one; it was a very big deal to me," Schwan shared. Not only did he conquer the state level, he dominated at the national level as the first ever Midlo student to earn spots in both the All-Virginia Guitar Ensemble and the All-National Guitar Ensemble. Although the pandemic forced the postponement of both in-person concerts, the groups meet virtually to discuss the next steps. 
Currently, Rhys Schwan owns six guitars, with his favorite being Fender Vintera '50s Telecaster. This year, he takes Advanced Guitar, IB Music Theory, and serves as an aide for the beginner guitar class. As he looks towards the future, he remarks, "I am applying to a lot of schools, but my dream school is Peabody Institute," where he plans to major in Guitar Performance and then advance into a music-based career.
About the Writer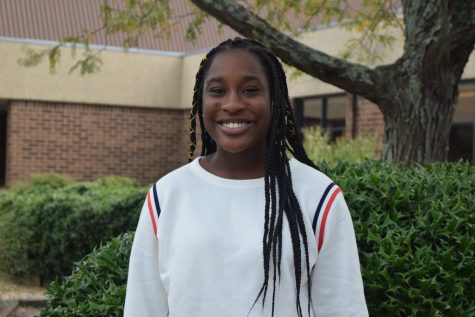 Zinzi Symister, Copy Editor
Zinzi Symister, Copy Editor, Class of 2021