Phillips swims her way to Swim States
Courtney Phillips Competes in Swim States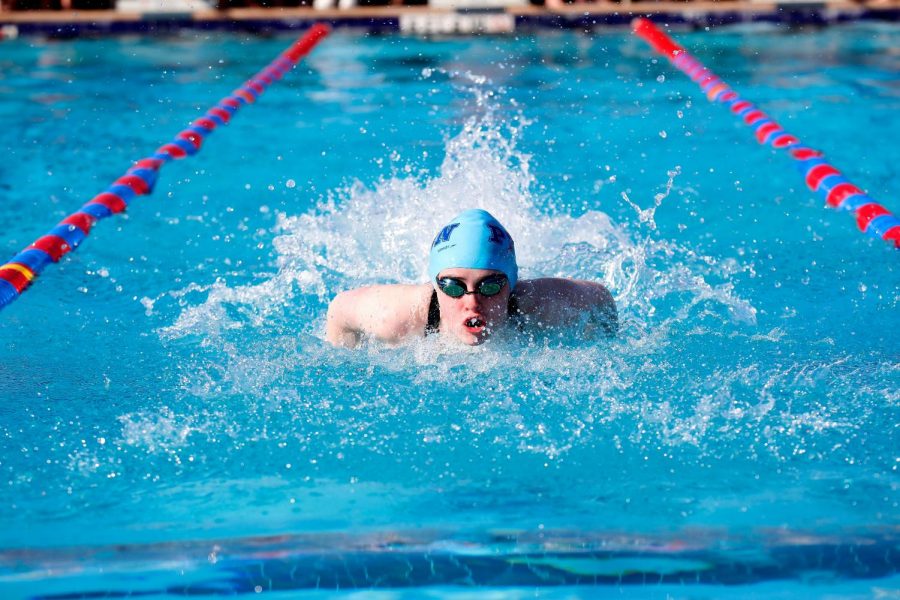 On Friday February 21, 2020, freshman Courtney Phillips traveled to George Mason University to compete in the Virginia Swim States. Adding to the high stakes that come with a State Meet, Phillips shares, "It was surreal knowing that I was not only the only girl competing, but I was also the only freshman from Midlo."  She competed in the Women's 500 freestyle alongside juniors, seniors, and a handful of sophomores, finishing in 16th place.
What's your best swim stroke, and what's your favorite stroke to compete with?
"I would say that my best stroke is definitely freestyle and its also my favorite to compete with." 
Do you swim anywhere else other than Midlo? 
"I swim for Poseidon Swimming, and I practice with the senior group. I've swam there for 5 years."
How did you get into swimming, and how often do you practice?
"I got into swimming because my parents signed me up for a summer swim team when I was around 5 years old, and then in 5th grade, I started doing it year-round."
What's your favorite part about being on a swim team?
"I really like swimming, and my teammates make practices and meets more fun."
How did you feel after the competition, emotionally and physically?
"I was pretty emotionally and physically exhausted because it was a really long day. I was happy for how I had done. I was really hungry. After my dad and I went to Chipotle, and I ate a lot."
What other competitions are coming up for the swim team that you are hoping to compete in?
"High school swim team is over now, but I have senior champs, which is basically States for club swimming starting March 5th."
About the Contributor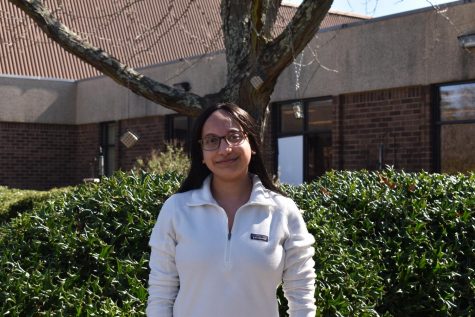 Nalia Nugara, Midlo Scoop Staff
Nadia Nugara, Class of 2023