Zschaber and Lam find fulfillment in a future as Marines
Spotlight on: Addie Zschaber and Tim Lam
As graduation approaches, members of the Senior Class of 2020 looks towards their steps after high school, whether it be college, the workforce, or the military. Seniors Addie Zschaber and Tim Lam have chosen a unique and challenging pathway, deciding to enter the U.S. Marines after their graduation. 
The process took off as each student reached out to a recruiter, filled out paperwork, and went through a physical examination at the Military Entrance Processing Station, known as MEPS. Upon entering the Marines, each student will attend a rigorous 13 week boot camp, where on the first day they will swear in as a recruit. After some rest days at home, they will experience extensive Marine combat training, then attend schooling for their Military Occupational Specialty, or MOS. Following this process, they will finally be deployed as official Marines. 
Midlo student Zschaber explains her motivation for joining the Marines, stating, "I already had a couple of friends going in, and I have family in the military. Also, college didn't seem like a good fit." Zschaber takes off for boot camp on August 24, 2020, and feels a wave of anticipation for her journey, sharing, "I'm a little bit nervous about boot camp just because it's a mental struggle, not just physical, but I'm also excited because it will shape me into the person that I want to be." During the process, Zschaber will be stripped from her phone, relying on letters to keep in touch with friends and family, which she also perceives as a challenge. During her MOS training, Zschaber hopes to study to become a Combat Correspondent, responsible for in-depth reporting of Marine events on the front lines. She hopes to stay in the Marines Corps for at least the next 20 years. 
Lam will begin his Marine journey on July 13, as he takes off for boot camp. Inspiration to join the Marine Corps struck Lam when he was introduced to its family-like structure, in which they continuously push each other past their breaking points. Lam expresses excitement to see how far he can mentally push himself as he develops as a Marine, explaining, "I want to see just how far I can go, and I know with people backing me up, the sky is the limit." He hopes to grow as a strong individual who can ultimately use his strength to help others. He will head to the Combat Engineer MOS school but plans to pursue the officer route. Like Zschaber, he plans to stay in the Corps for at least 20 years.
Both Zschaber and Lam hope to crush physical as well as mental boundaries after graduation and look forward to bright futures in the Marine Corps.
About the Contributors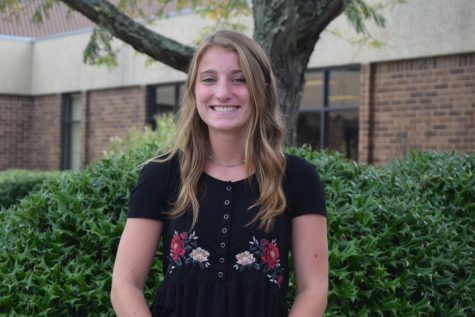 Maddie Burke, Copy Editor
Maddie Burke, Class of 2021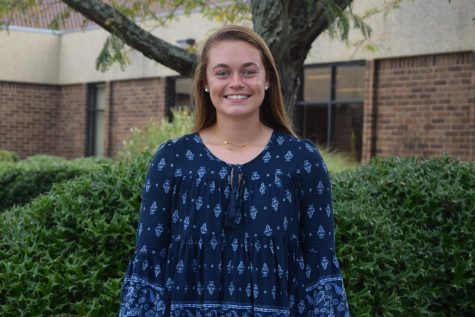 Erin Junkmann, Sports Editor
Erin Junkmann, Class of 2020