A Fond Farewell
Midlothian High School Says Goodbye to Cherished Retirees
As the 2015-2016 school year winds to a close, juniors become seniors, and seniors move on to bigger and better adventures; however, students are not the only ones who leave the halls of Midlothian High School. This year, several retirees will also exit Midlo High after years of essential service. Mr. John Pettis of the Science Department, who currently teaches biology and chemistry, will retire this year, along with Mrs. Margaret Hendricks of the Science Department, who teaches Earth Science and AP Environmental Science, Mr. Edward Jones, who created Midlo's Success and mentoring program, and Mrs. Barbara Olin, Midlo's library secretary. Students are saddened by the departure of some of their favorite teachers, but these remarkable people will also move on to new, exciting chapters of their lives.
Mr. Pettis has taught at Midlothian High School for nearly thirty years, teaching almost every science course offered during his tenure. After retiring, he plans to move out to his family farm to spend time with the people he loves. "Working with my students has been something I have enjoyed the most," says Mr. Pettis. "Being able to watch them excel and move on to college is the best feeling." Mr. Pettis will be greatly missed by staff and students alike at Midlothian.
For the past nineteen years, Mrs. Hendricks has taught the subject of science, luckily for us, ending up at Midlothian High School. Dedicated, hardworking, and inspiring are three words used to describe this remarkable woman. As a result of her effort and influence on students at Midlo, she won 2015 Teacher of the Year, one of her many accomplishments. Mrs. Hendricks plans to enjoy her retirement by traveling with her husband, walking along the beach, and sailing her boat along the reservoir. Her joy and love for teaching will live on here at Midlothian, and she will be surely missed.
Mr. Jones introduced the Success program to Midlothian High School about 14 years ago and has coordinated the program ever since. His goal was to help students who were struggling in their classes by having a class of mentors, upperclassmen, aid them in their work. Helping students in school was cancer victim Ricky Browning's dream, which Mr. Jones successfully carried out for him. When asked about his favorite part of teaching, he replied, "students, students, and students," showing his dedication to furthering the education of children. In his retirement, he plans to travel around the world, including his hometown in Wales. The Success program will remain at Midlothian High School, under the advisement of Mr. Danny Abell and Mrs. Lauri Jones, Mr. Jones' wife. Mr. Jones has touched the lives of many with his dedication, and he will be remembered for years to come.
Mrs. Olin worked as an aide in an elementary school before coming to Midlo in August, 2000. She is finishing 16 years at Midlo. When asked what she plans to do during her retirement, she said,  "have fun and not have a plan." The best part about teaching, she says, is, "the kids, always the kids." Mrs. Olin has contributed much to Midlothian High School and the school library, and she will indeed be missed.
Thank you to all of the retirees for their commitment and devotion to teaching and changing the lives of young students at Midlothian High School. You will be remembered by all those whose lives you have touched.
Several members of the Midlothian High School family, who work in custodial services, will also retire this year. Thank you so much for keeping our school beautiful and greeting students and faculty with smiles. Your dedication is commendable and greatly appreciated:
Ms. Annie Giles
Mr. Don Batchelor
Ms. Gloria Beasley
Ms. Lillie Griffin
Ms. Mildred Carter
Ms. Vivian Archer
Mrs. Hazel Smith has kept Midlo students well-fed for over twenty years in our cafeteria. As she retires this year, Midlo will greatly miss her winning smile, positive attitude, and consistent work ethic. Thank you!
Midlo retirees, thank you for helping keep Midlo great.
We will miss you all!
About the Writer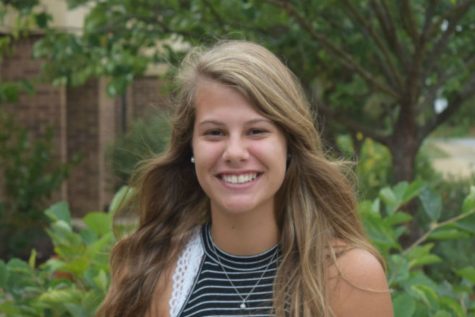 Sydney Van Horn, Midlo Scoop Staff
Sydney Van Horn, Class of 2017