Vesely explores art of yoga
Spotlight: Ms. Mary Vesely
Ms. Mary Vesely, the 3D design and crafts teacher at Midlo, has taught at Midlo since her graduation from VCU Arts, where she majored in Art Education. Her crafts classes work with a variety of materials, such as: clay, embroidery floss, and paper mache. Every day, she inspires and engages with her students. One of her freshman crafts students, Peyton Schwarz, states, "She's always very helpful and nice, especially since I've been absent lately." Recently, Ms. Vesely discovered a passion for yoga and spread her talent of teaching to outside of the school, working to become a yoga instructor. 
 What do you like to do in your free time?
"I enjoy reading, practicing yoga, trying new recipes, and making art!"
What's your favorite part about teaching crafts?
"I enjoy teaching crafts because I appreciate the unique range of material processes that we get to explore. For me, tactile material processes can be so immersive and explorative.  I didn't have an opportunity to take a class like we offer at Midlo (in regards to craft media) until I was in college, so I think it's really special that Midlo students all have the opportunity to explore the range of material processes in a public high school."
Why are you becoming a yoga instructor?
"I have been practicing yoga for nearly two years and truly fell head over heels in love with the philosophy as well as the physical, mental, and spiritual benefits of it. I decided I wanted to become a yoga instructor to deepen my own practice as well as learn more about the history of yoga."
What do you enjoy most about yoga?
"My favorite part about yoga is that it allows me to drop into the present moment almost entirely and let go of whatever craziness happened before stepping on my mat, as well as let go of what I have scheduled to take place in the future. My yoga practice has taught me to honor my body and appreciate days that I feel at my physical and mental best, as well as understand that each day my body is different and learn to appreciate what it can do."
Where are you planning to teach yoga?
"I finish yoga instructor training in March and will hopefully be teaching at Hot House Yoga, which is where I practice daily."
What's your favorite yoga pose?
"My favorite pose is called Camel; it's my favorite because it's a deep back bend, as well as a serious heart opener. We don't do a lot in our daily lives that allow us to physically expose our hearts like that; it's a very vulnerable pose and oddly the one that I feel the most comfortable in."
About the Contributors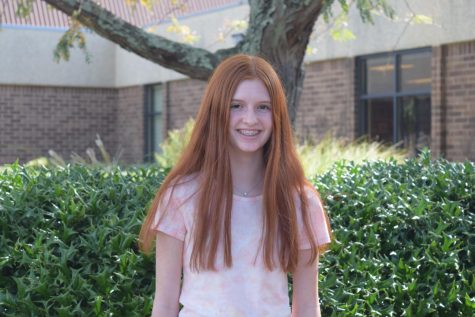 Quinn Downing, Midlo Scoop Staff
Quinn Downing, Class of 2023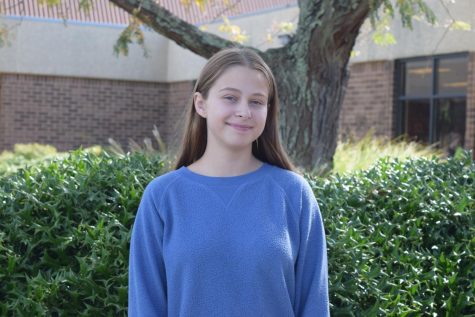 Ava Gay, Midlo Scoop Staff