Midlo Indoor Track races at Pat Covas
2020 Pat Covas Invitational
On January 20, 2020, the Midlothian Indoor Track and Field team competed at the Pat Covas Invitational in Hampton, Virgini,a at the Boo Williams Sportsplex. The recently-renovated Boo Williams facility sports a thick track surface and state-of-the-art video boards that have allowed for very fast times this season for all individuals, especially the Midlothian Trojans. 
On the girls' side, the meet resulted in state-qualifying marks and numerous close attempts to qualify. These athletes, coming off of the St. Chris Mini-Meet, which took place on January 18, 2020, pushed through fatigue and endless lactic acid to run, jump, and throw their way to victory. Top contributors included: Madelyn Venable (6th, triple jump and 7th, long jump), McKenzie Saddington (24th, shot put), Annabel Schepker (1st, 1600 meter run), Christina Mulroy (8th, 500 meter dash), Caroline Bowe (1st, 1000 meter run), Myanna Hinman (26th, 300 meter dash), and Kylie Bonser (1st, 3200 meter run). Additionally, the 4×800 meter relay team, comprised of Lena Caffall, Gabriella Garcia, Chloe Martin, and Annabel Schepker, placed first, while the 4×200 meter relay team, which consisted of Caroline Bowe, Madelyn Venable, Madelyn Radtke, and Dasia Hardy, also won their race and posted one of their fastest times of the season. Rounding out the relays, the 4×400 meter relay team, which included: Caroline Bowe, Lena Caffall, Dasia Hardy, and Christina Mulroy, won their race by over fifteen seconds. 
For the Midlo boys, the Pat Covas Invitational brought some of the fastest times, highest jumps, and longest throws of the season. Top performers included: Adrien Istre (32nd, shot put), Brian Tavenner (3rd, 1600 meter run), Severin McNulty (24th, 500 meter dash), Will Gardner (4th, 1000 meter run), and Jay Burdett (22nd, 300 meter dash). The boys also found success in the relay races; in the 4×800 meter relay, the team, comprised of Jack Edwards, Will Gardner, Brian Tavenner, and Michael Wunderlich, placed second with a time of 8:38. The 4×200 meter relay team, which included: Jay Burdett, Adrien Istre, Michael Wallace, and Armani Hinman, finished in seventh place, while the 4×400 meter relay team, which consisted of Will Gardner, Armani Hinman, Ben McCormack, and Max McKey, placed fourth.
At the Pat Covas Invitational, under the leadership of coaches Dan Ward and Stan Morgan, the Trojans had a strong showing that will set them up for an excellent close to the season and successful postseason. 
About the Contributors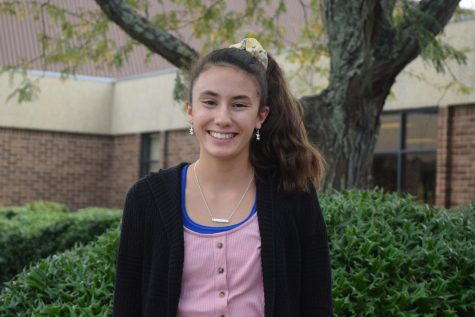 Katherine Krievs, Editor-in-Chief
Katherine Krievs, Editor-in Chief, Class of 2021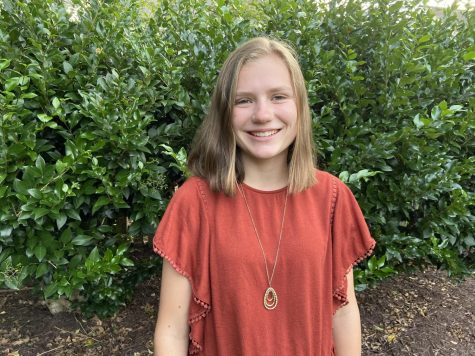 Nicole Quiram, Midlo Scoop Staff
Nicole Quiram, Class of 2022