Lady Trojans battle the Chiefs
Midlo v. Monacan Girls Basketball
On January 16, 2019, the Midlothian Girls Varsity Basketball team hosted the Monacan Chiefs in an intense rivalry match-up. After a win at George W. Wythe, the Lady Trojans came out ready to defeat the Chiefs. After a previous loss to the Chiefs earlier in the season, the team planned to compete fiercely, in hopes of pulling out a victory.
Post Lauren Harrell hustled to half court for the jump ball, but ultimately, Monacan obtained possession. After defending, senior Katie Gaeth sunk the first basket for Midlo, bringing the score to 2-5 in favor of the Chiefs. A foul called on a Chiefs defender allowed point guard Madison Fath to make two free throws, tightening the score. However, the Chiefs maneuvered around the Midlo defenders, ending the first quarter with a score of 15-18, favoring the Chiefs.
After a short break, the Lady Trojans took the court determined to tie the game. Abbie Campbell secured the first point of the quarter, bringing the score to 16-18. Throughout the rest of the second quarter, Midlo remained on defense, while earning points from free throws. As the clock ticked down to four minutes left in the half, the Chiefs were up 24-18, and set out to waste the time.  As the Monacan point guard stood at half court, the Midlo defenders remained disciplined in their 2-3 defensive shape. Then, a standoff ensued, as both teams determined to keep their positioning, and the intensity of the game flowed into the crowd, as spectators and each bench cheered on their side. Then, the Chiefs broke their stand, but Midlo pressed and earned a free throw, sending the crowd into a frenzy of cheers.
The third quarter opened with Ellie Herndon making a smooth pass to Campbell, allowing Campbell to make a three pointer. Midlo, mainly on defense, failed to connect passes and keep the ball. Multiple free throws allowed the Trojans to increase their score, but these efforts were not enough. With one minute left in the quarter, Monacan secured two points, bringing the final score of the third quarter to 30-53. Determined to pull ahead, the Lady Trojans buckled down, moving faster to keep up with their opponents. These strong efforts resulted in Amanda Lanyon securing a three pointer for Midlo. With Midlo unable to retrieve rebounds, the Chiefs pulled ahead. Due in part to a lack of communication, incomplete passes, and turnovers, the Chiefs defeated the Midlo Trojans by a score of 41-69. Gaeth, after an impressive game, reflected on the tough match stating, "The rivalry made it a fun game, but it would have been more fun if we pulled out a win."
Leave a Comment
About the Contributors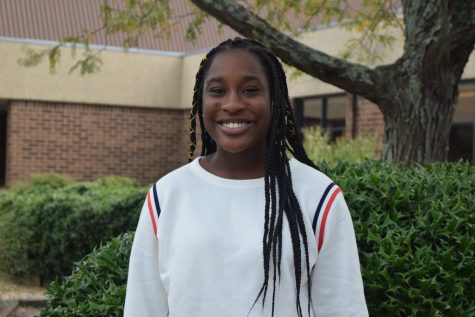 Zinzi Symister, Copy Editor
Zinzi Symister, Copy Editor, Class of 2021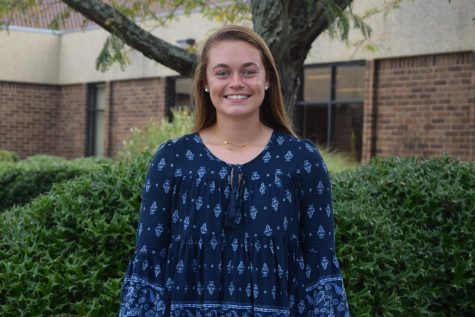 Erin Junkmann, Sports Editor
Erin Junkmann, Class of 2020